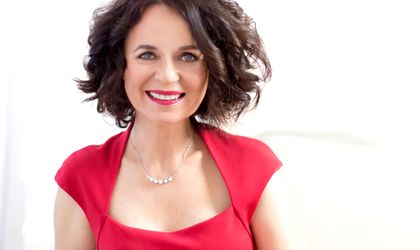 Goals and all those beautiful dreams we have. They are constant. Sometimes we're the ones setting them, sometimes they seem to be set for us by work, school, circumstances, partners, relationships or life events. 
By Loredana Popasav, Transformative Coach, Mentor, Humanist, Diversity & Inclusion specialist
We all have dreams and I am blessed enough as a coach to listen to beautiful dreams and see them become reality…or not. I have dreams of my own.
What is curious to me though is what makes the difference between the dreams that come true and those that don't. In time, I began to see attitude as the common denominator when it comes to performance, of any kind. By attitude I mean how we go about thinking or something doing something.
I'll share with you a few insights that I have come across in time.
Where do you come from when you think about it?  
When I moved from Bucharest to Prague, I met a city where it seemed everything worked, with smooth infrastructure, it was clean and rather quiet. A few months later I met someone who recently moved to Prague from Zurich and was complaining about the dirty streets, unreliable public transport and utter noise of the city. Prague was the same (had no opinion about our opinions), yet the way we looked at it, or thought about it, was different. We came from different places when looking at it.
The same seems to happen when people think about their objectives or dreams and I've noticed 2 general directions.
One direction is finding all the reasons why "it can't and won't work". This is known to the world as fear. Represented by objections, stark conclusions, assumptions about how it will go. Fear of being wrong, insecurity, feeling pressure to get it right. A world where the past seems to both determine and shape the future.
The other direction is a simple one, a much quieter world of perspective and clarity, beyond our personal thinking, a place where people seem to get in touch with their true nature, or true wisdom. This is the creative world of the present moment, where everything is pure potential. The philosopher Syd Banks said: "Now, you're as good as anybody else in the world."
The great unknown
Recently I met a client who's just been through a very tough interview for a promoted job. She was surprised by the calmness and wellbeing she experienced through the whole interview. Then the mighty question came about "where do you see yourself and your job in the next 5 years". Even if she expected the question, it seemed to startle her for a few seconds. Then she remembered the calmness she felt just before and let it back in. "I don't know," she said, "but if I look 5 years back, what I have become and the things I have done, I can't compare with my thoughts at that time. So, I guess, to your question, the answer is that I don't know. I will find out every day in the next 5 years and tell you then."
I've seen people giving up to their dreams early in the first stages. When I ask why that is, the answers lead towards the same place – I don't know how it will look like, I don't know how to do it, I don't know what to do at every step. Which only reminds me of the metaphor of driving in the night with your headlights on. The headlights only show you 50m ahead, not the whole road. However, they'll do this, 50m at the time, for the whole journey,
From where we are we can't see the whole journey and we can't predict the result. But with every step, the next step will be revealed and, as my client wisely pointed, the miracle of creation is far greater than our personal ideas about how it will look like. Which leads me to the next idea.
The magic of Commitment – as known as working (your ass off) for what you want. 
One of the slogans that got my attention recently was from Under Armor: "It's what you do in the dark that puts you in the light." It got me thinking about something I have witnessed many times, in my native country, Romania, where a lot of people, young and old, would like to be Simona Halep. Who wouldn't want, honestly? She represents maybe the most successful Romanian story of the last decade. However, when I asked a few of them if they would commit to the same rigour and hard work as Simona does, the number of Simona's wannabes decreased considerably.
I have seen people creating incredible things, building glorious careers, shaping markets and minds alike. They were all committed to their dreams and they seemed to understand that things don't happen by magic, but that the magic is in the doing, in the joy of the day-to-day work they put in their dreams.
Whatever our dream is we need to begin it, put some honest work in it, enjoy creating it, let that joy keep us in the flow (aka commitment) and embrace the unknown.
Our attitude makes the difference between us dragging our feet, or creating our dreams.
Let wisdom and clarity guide you and, by all means, enjoy the journey! Be it professional or personal or both.