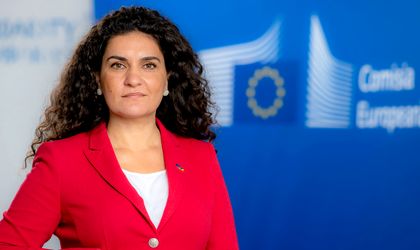 The perspective of Russian supplies to Europe being halted does not alter the EU's energy transition agenda; on the contrary, it further underlines the importance of switching to renewable fuels that are not subject to the kind of geopolitical blackmail we are currently witnessing, nor vulnerable to the volatility of the gas market.
By Ramona Chiriac, Head of the European Commission's Representation in Romania
The war has proven that the European Union has been too dependent on Russia for its energy needs. Our security lies in renewables and diversification of supply through LNG, biogas, and green hydrogen. Renewables give us the freedom to choose an energy source that is clean, cheap, reliable, and ours; an energy source that will create new jobs in Europe and fuel the green economy of the future.
The REPowerEU plan presented by the Commission on March 8 sets out how the EU could replace Russian energy supplies with alternatives and speed up the rollout of renewables. To those who are fearful or doubtful, I say: we have options! For example, 20 million tonnes of hydrogen can replace 50 bcm of Russian gas. We estimate that by the end of this year, almost 25 percent of Europe's current electricity production could come from solar energy. And also by end of this year, two thirds of the gas imported from Russia could be replaced. It is undoubtedly a very difficult exercise, but it can be done if there is enough political will to simply move faster towards what we had already decided to do.
To cater for the coming winter, the Commission also aims for gas storage facilities in the EU to be filled to 90 percent capacity by October. In addition, the Commission is ready to support the joint procurement of gas and it has proposed several ways to help the most vulnerable customers and businesses. It has also issued additional guidance to Member States, confirming that it might consider regulating prices for end consumers in exceptional circumstances, and setting out ways in which Member States can redistribute revenue from high-energy sector profits and emissions trading to consumers.