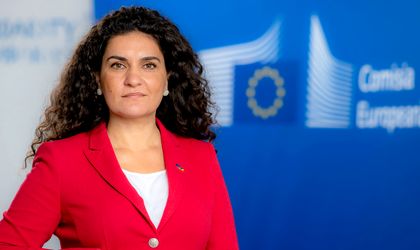 We are in a very difficult post-pandemic and geopolitical context, which forces us to reflect upon our European identity, the future of our continent, and our values. The future of our planet has been an issue of major concern for some time now. The Green Deal is the EU's answer to the climate and environmental challenges that represent the defining responsibility of our generation. It is a new strategy for development aiming to transform the EU into an equitable and prosperous society, with a modern, competitive, and efficient economy. It is about a Europe with net zero greenhouse gas emissions by 2050 and about a focus on the environment and healthy citizens. Through the new European Bauhaus, we intend to make the Green Deal tangible and add a cultural dimension to the economic and technological change. This is crucial if we want Europe to become the first climate neutral continent by 2050.
The EU is the first region in the world to have put its environmental and renewable energy targets into law. We are a global leader the transition towards a clean, sustainable, and circular economy. A third of the EUR 1.9 budget will be spent on environmental policies across all our financing programmes. The new European Bauhaus has three building blocks at its core: sustainability, design, and inclusion. We want to protect the future of our planet, including its energy security, which is increasingly relevant in the new geopolitical context that forces us to make the shift towards renewables. When it comes to design, we're talking about a vision inspired by art and culture that goes beyond functionality. Finally, inclusion means focus on community, dialogue between cultures, academic discipline, and access to welfare for all communities, including vulnerable ones. In conclusion, the new European Bauhaus is a community and society that has citizens at its core.
At the global level, buildings are responsible for more than 40 percent of energy consumption and one third of the carbon emissions. Over half of the waste is generated by construction and demolition. Therefore, it is clear that to achieve our goal of becoming climate neutral by 2050, we need to change the way in which we build, renew, live, and consume. The Green Deal comes with a clear concept and roadmap for the new European Bauhaus, with four key priorities: reconnecting with nature, regaining the feeling of affiliation, prioritising vulnerable places and individuals, and reorienting towards the circular economy concept. The new European Bauhaus contributes to the creation of a new framework for smart city design, with the aim of transforming the urban environment, reducing pollution, and bringing long-term social value.
Author: Ramona Chiriac, Head of the European Commission's Representation in Romania