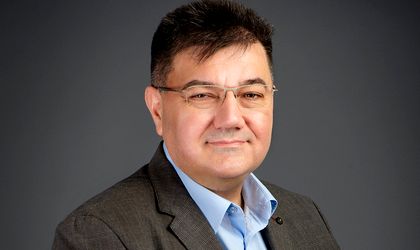 Despite the stock market's strong start to the year, indications that inflation may be easing, and better-than-expected economic growth in late 2022, the public is bracing for 2023 marked by worsening economic conditions, found a Gallup poll. But investors are more optimistic than the general public, both in the US and in Europe. Romanian investors are even more optimistic than their American peers.
Macro commentary by eToro analyst for Romania, Bogdan Maioreanu
Americans are pessimistic about the evolution of the US economy in the first 6 months of this year. 74% are fearing that interest rates will continue to rise and 67% fear that inflation will continue to go up. The pessimism extends to the Stock market too, with 48% believing that it will go down while 31% believe that it will go up. It is the first time since 2019 that the number of optimists is below one of the pessimists. Gallup found that 58% of Americans had a form of investment in the stock exchange either directly, through a mutual fund, or a pension scheme, in 2022.
While the general American public is leaning toward pessimism, the majority of US investors are optimists. The latest eToro Retail Investor Beat survey asked 1000 American investors what return they expect to generate from their investment portfolio in 2023. It found that 55.7% are expecting positive returns, while only 33.3% are seeing negative returns. American investors are also mostly centered on their own local market – the largest in the world – 72% believing that the US market represents the best investment opportunity this year, followed by China favored by 8%, and Europe with 7% of investors.
eToro's Retail Investor Beat survey also asked 500 Romanian investors about the markets that offer the best opportunities this year and 69% are seeing Europe followed by the US favored by 31% and China by 11% of the surveyed investors. Romanian investors are more optimistic than their US peers, with 71% expecting positive results from their investment portfolios in 2023.
The US stock market recuperated some of the losses from 2022. This year S&P 500 is up over 6%, Nasdaq – close to 13% and the current sentiment survey of the American Association of Individual Investors is showing 34.1% of investors being bullish, with 28.8% being bearish.
European stock exchanges are also showing good signs for 2023 with the German index DAX up 11.23% for the year and the French index CAC40 up 13.62%. The BET Index of the Bucharest Stock Exchange is also up 5.6%. European investors are improving their sentiment about the economic evolution of the Eurozone. The Sentix Investors Confidence Index is showing constant increases since the minimum shown in October last year.