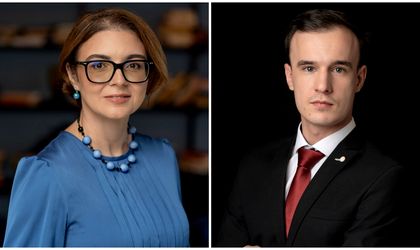 Private equity firms are usually seen through the lens of financial return driven investors, however, they have a strong impact on strengthening the local economy. Their focus is generally set on the governmental aspect, by sharpening poorly-managed companies, creating a fair and transparent working environment, complying with regulations and improving the business environment through professionalism.
By Simona Gemeneanu (Co-Founder) & David Masculic (Associate), Morphosis Capital
Romania is behind in PE investments as % of GDP, second to bottom in Europe, as of 2021 data, roughly 35-40x below the European average, while the positive impact of PE investments has been demonstrated throughout the history to benefit the country's development. When it comes to impact investing, our view is that E (environment) and S (social) cannot be done without a proper governance, hence bringing institutional capital into the Romanian landscape will naturally benefit a sustainable development of Romanian companies, inherently the Romanian society. In the investment decision-making process, ESG used to be a box-ticking exercise for the whole industry, however, at the much-needed pressure from limited partners (investors in the PE funds), fund managers have started to realize how driving businesses towards a long-term sustainability, both in terms of environmental and social aspects, is the only way.
Private equity, in comparison with public equity, has a long-term horizon, therefore has the ability to drive and steer the sustainability agenda of the company with direct oversight on the business. ESG issues represent by now an important part of the value creation plan and due diligence on environmental and social issues is the new norm, regardless of the size of the investment. It is important to realize, though, that large GP firms have much more room for improvement as their portfolio companies span from hundreds to ten-thousands of employees, global operations, and billion dollar pockets, while in the local environment PE firms have to take a pragmatic, active stance to drive change.
Thus, at Morphosis, we have a clear agenda to invest in sectors that we see sustainable in the long-term and our target industries revolve around solving critical issues in the local and regional landscape. In other words, we focus on going back to the essentials – for example, catering to the food crisis challenges across the value chain, improving acccess to healthcare in underserved cities and also to quality education in secondary cities. Morphosis' ESG ambition is based on 3 pillars as an investor and operator, as a firm itself, and as a thought leader in the region to have an impact on the wider ecosystem within the Romanian and CEE market.
Morphosis is among the few funds that has a gender-balanced investment team with two female and male partners, and we take pride our inclusive approach at the level of our portfolio companies which is female-dominated as number of employees. In the turbulence of the last 3 years since the onset of the pandemic, the two aspects of E and S, especially social have become increasingly important and most of the PE funds in our market have taken measures to step up their attention towards ESG factors. Thus, we stress on the S-factor in private equity 3.0 emerging from leveraged buyout as we move from cost cutting efficiency value creation to human capital value creation. Morphosis Capital designed a human due-dilligence process, which encompasses ethics screening, ability to grow and retain a management team and to step aside should the business a different set of skills and leadership for the next phase. This process is part of our investment screening-process, as the founder-manager-investor dynamics is key in the success of an investment.
Nevertheless, the phenomenon of greenwashing is there and probably will be to some extent because of the long chain of portfolio companies reporting towards private equity operators, who, in turn report towards limited partners, while everybody is protecting their own agenda of window dressing their actual commitments for driving a sustainable future. Besides, detering social and ESG washing is another important watchout when it comes to impact investing.
In this context, we have committed to walking the talk and we believe in measurable actions that benefit our society. Our initiatives include pragmatic actions that have an impact, such as social dental clinics for those cannot afford it, providing claustrophobic patients with the only viable MRI option in Bucharest, free dermatologic consultations to people with diseases, comprehensive employee training resulting in no work-related injuries etc. As part of an embedded ESG process, we have done a comprehensive environmental assessment of Morphosis and its network of portfolio companies with a clear ESG strategy at the level of each investment for the future. Governance is the key element of private equity oversight and fiduciary duty to investors, while on the Social element we believe in actions rather than plans.
A plan is only viable if it has measurable outcomes and accountability, therefore, we have selected a few indicators, benchmarked to industry standard that we are tracking, divided into the three pillars of ESG:
Sustainable Investments / Greenhouse Gas Emissions & Carbon Footprint
Emerging markets, CEE (including Romania) have experienced rapid growth catching up to Western developed markets, which comes at the price of industrialization harming our planet.
Private equity firms, embracing their long-term vision can pioneer the adoption of sustainable development pathways by focusing on energy efficiency measures, sustainable production and services in their portfolio companies. Investments with a dedicated sustainable angle as part of the value creation have the opportunity to leapfrog traditional development via adoption of sustainable industry best practices, thus creating an inherent competitive advantage.
Promoting sustainable development and taking proactive steps in this measure should be represented in the mission of every private equity firm. At Morphosis, as part of our Fund I portfolio companies and as we grow in the future, we track a couple of metrics related to carbon neutrality, standard reporting frameworks to track and measure GHG emissions and a proactive stance aligned with management to improve. Sustainable investments represent the core pillar of our DNA, therefore we are committed to not invest in sectors that have a long-term negative impact on the environment, while also coaching existing and future portfolio companies to adopt sustainable environmental practices. Our role in the ecosystem of financial investors is to promote via measurable steps the ESG agenda and be seen as a leader regarding ESG practices.
DE&I, Employee mental health, Employee education and development, and distribution of wealth
Incorporating diverse perspective and experiences into the investment decision-making process provides a more comprehensive understanding – indicators include gender-parity across investment team, gender balance in portfolio companies, and promoting ethic and socio-economic diversity in our companies.
Employee well-being creates a supportive and positive work environment leading ultimately to higher productivity – indicators include zero tolerance for abuse of human rights, long-term goal of becoming employer of choice for interns and graduates, and mental health assessment practices. Innovation and creativity can be fostered in psychologically safe environments.
Nevertheless, Morphosis, as a thought leader, aims to become a reference point for personal development impacting a new generation of entrepreneurs. Continuous training of management teams on relevant topics to personal and professional (including corporate) development is another indicator implemented at the level of portfolio companies. As a financial investor, it is our role to ensure equitable and fair distribution of wealth created, therefore our indicators include: % of wealth generated as a fund manager to charitable organizations, aligning interest of management teams.
Anti corruption & compliance, Risk management, Good governance
Emerging markets have a reputational bridge to gap in terms of governance, but we are on a good track, which can be improved by active participation of PE firms in implementing good governance practices. Morphosis is committed to exemplary governance, and as an indicator we look at a set of governance measures (board, oversight, reporting, transparency) very firmly at the level of each portfolio company. Another indicator to be mentioned in this sector includes implementing a whistleblowing policy across all portfolio companies.
As a final word, I would emphasise on the fact that ESG has to be a key component of the investment process; PE funds need to realize that ESG is actually a value enhancer because not only it avoids having a stranded asset but it also enables easier transactions, smooth transitions, and commands a premium. Most importantly, strategies and reporting are one thing, but actually walking the talk and having a positive impact via small steps is what actually matters.