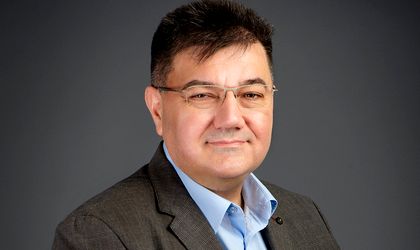 To increase sales or to promote new products, many companies are using celebrities as endorsers. Most of the time this goes according to the plan but in several cases it backfired leading to losses for the company, the celebrity or both. For celebrities, these endorsement contracts are a gold mine.
Macro commentary by eToro analyst for Romania, Bogdan Maioreanu
David Beckham signed in 2003 a lifetime deal with Adidas worth 160 million dollars at the time being one of the biggest sponsorships in sport. Later was Lionel Messi that signed in 2017 a lifetime deal in which will only wear Adidas shoes, which is worth one billion dollars. Other well known football stars signed with Nike similar deals. Cristiano Ronaldo signed a 162 million euros with Nike. Neymar had an 11-year contract with Nike worth over 100 million euros but switched to Puma in 2020 for 25 million euros per year. Nike managed to book also the young tennis player Emma Raducanu whose US Open victory in 2021 opened the floodgates of endorsements. While playing tennis, she gained 700.000 dollars, endorsements to Dior, Evian, HSBC, Porsche, Tiffany and Vodafone in addition to Nike brought 18 million dollars in 2022. In the past ten years Adidas (ADDYY) shares rose 53% while those of the rival Nike (NKE) rose 330%.
All these endorsement deals are not limited only to athletes. It is estimated that Nespresso paid actor George Clooney over 40 million dollars as its ambassador starting with 2006, while Vitamin Water was endorsed by rapper 50 Cents in an estimated 100 million dollars deal. Other celebrities are Sofia Vergara who endorsed Pepsi among other brands, Charlize Theron for Dior with a deal estimated at 55 Million dollars, Jennifer Aniston for Emirates Airlines with an estimated 5 million deal and DJ Tiesto with an estimated endorsement deal for Pepsi's 7Up brand of 30 million dollars. Taylor Swift endorsed Coca-Cola for an estimated 26 million in 2014.
One of the most strange involuntary endorsements comes also from the American singer-songwriter Taylor Swift who used a specific casket in the video for her Anti-Hero song. The company manufacturing the casket and selling it directly to consumers noticed this and offered discounts to Taylor Swift fans for that model. The whole story went viral and at the beginning of this March, the casket was also reviewed as "pretty comfortable" by a youtuber with over 16 million subscribers. All this drove a lot of traffic to the company site. This is showing how powerful celebrity attention can be.
But not all deals worked as intended. Adidas had a very lucrative relationship with Kanye West and his brand Yeezy. It generated around 2 billion dollars in annual sales for Adidas, making up around 10% of the brand's total revenue. But following some very controversial statements from West, Adidas decided to terminate the contract in October last year. As a result, the company recorded a negative impact of around 600 million euro last year, with guidance for another revenue loss of around €1.2B from potentially not selling the existing stock of Yeezy products.
And history is full of these events. In 2014, LeBron James had an endorsement deal with Samsung Galaxy Note III. One day, LeBron's phone decided to reset itself, erasing all the data and the basketball star communicated this to his 12 million followers on Twitter. The twitter was deleted after this but not before being noticed on social media. Another deal gone wrong was David Beckham and Brylcreem, a hair product. Half way through his contract Beckham decided to shave his head infuriating the company who paid 6 million dollars for a four year contract. But they kept the deal going. And examples could continue.
Sometimes even a small gesture from a celebrity can dent a company's value. Probably one of the most iconic such incidents was Cristiano Ronaldo's action of removing two Coca-Cola bottles from the podium at a press conference during Euro 2020, with  the company's market value dropping over 4 billion dollars after the gesture. And history abounds of such mishaps creating headaches for the respective companies, making celebrity endorsements a double-edge sword which needs to be wielded carefully.