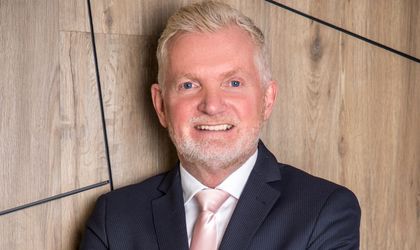 Despite the remaining existence of Covid, the wave has turned into a gentle flow as we all breathe a sigh of relief that this is, we hope, finally coming to a definitive end. But what are the real aftereffects of this pandemic that accelerated hybrid working? And are we really getting back to normality? Is everything in the workplace ok?
By Colin C. Lovering, International Business Performance Coach
Short-term comfort?
I've attended numerous events and forums over the last few months and the conclusions vary from apparent satisfaction to total confusion. As human beings, we have a natural tendency to focus on the short-term much more than further ahead as it comes down to a choice of what's controllable and what is the unknown and, therefore, let's not think about it too much.
This can be illustrated in all extremes from a long-term career mind-set right through to driving fast up to the truck in front of you and then steering erratically out to pass it rather than carefully indicating and manoeuvring 100 meters back when you have first anticipated the need to change lanes.
Our differentiators are diminishing
I have witnessed a concerning trend building up over the last two years as organisations, particularly in a competitive market, stack up as many 'differentiating benefits' to indifferent candidates simply more interested in the WFH policy than the bottom-line of the organisation they are signing up to.
If you give your child a nice gift every week then their birthday becomes much less significant creating an expectation that not only affects their sense of gratitude but also extinguishes a parent's ability to be a respected mentor or guiding light.
Now, you may be reading this and thinking "that's a bit harsh" and, of course I don't mean to label or offend everyone but simply raise a proverbial red flag to being mindful of the longer-term consequences of our actions.
Allow me to divulge my theory. Let's just say that I am a young professional at the early stages of my career. I'm not really thinking too much about mortgages and pensions despite hearing my parents talk about it all the time. That sense of freedom that the post-covid period has given me in terms of flexible or hybrid working has apparently fulfilled my needs for 'wellbeing and life-balance' and I am feeling in control and satisfied.
Are we unknowingly making ourselves redundant?
Let's now fast forward 2 years. Romania possesses a very strong and powerful culture of family and friendship. This relationship need transcends into organisational structures and succession planning so crucial for a company's uninterrupted growth needs. Old jobs are disappearing, new job titles are appearing everywhere. New relationships are being born, individuals are being recognised, career moves are being considered.
All of these exciting moments are happening while I work from home 3 days per week while one of my competitive colleagues works most days at the office providing a physical presence that not only keeps their face in front of the decision-making process but enables a stronger protection of their job that may be transitioning into one of the aforementioned new titles we don't know exists yet.
Work from home is now being matched now by work from anywhere. As a more remote worker, the ease of my skills being replaced by an equally competent professional in another country is increasing daily.
Raising a child in today's hectic, aggressive, and distracting world is a far cry away from the more measured and stable upbringing I had. Young professionals still need that mentoring, engagement or even call it 'adult parenting' well into their early thirties if they are to achieve those longer-term goals and needs, I mentioned earlier.
My own career was based on a definitive goal of being 'promoted or gaining a significant career shift' every 3 years together with having an internal coach guiding me along the way. I achieved this mostly within one organisation through 18 successful years that I can now happily reflect upon.
Guide!, don't just give
Organisations need to guide, not give. They need to help individuals see far more into the future than 2-3 years and help them pull their destiny rather than pushing short-term desires to disappointment or even potential failure.
Not performing to the max or being loyal and dedicated has seemingly become ok and acceptable in today's over-protected workplace. Engagement to the company's goals, ethics and brand identity are in danger of a continual diminishing spiral over the next 2 years or so if the current emphasis is not changed.
Hybrid working is definitely here to stay, we all accept that, and it brings many benefits, but it cannot be a standalone 'policy'.
Individuals, not job titles need to be carefully integrated into the business strategy of organisations so that this talent becomes a central and visibly engaged element of a company's long-term plans and not just anonymous functionality needs.
This is the sustainable win-win incentive organisations should strive for that will outlive the multitude of short-term 'carrots' being dangled helplessly in front of young professional talent.