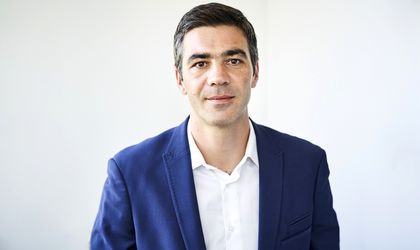 Financial technology has been around for decades, but mostly as banking departments and spin-off companies owned by large financial conglomerates – they were never in the public eye until 2008. Then, after the first shock-waves of the financial crash settled, many VC companies started investing in the sector. In a bid to tame some of the complexity surrounding the management of securities or to find alternative, retail distribution channels for financial products, they coined the term Fintech.
By Alexandru Balaci, CEO Romania at Revo Technology | Mokka
For the next decade, the vast scale of global trade and the slow but sure death of cash offered almost unlimited potential for growth at the intersection between finance and technology. Furthermore, innovation fueled accelerated scale-up opportunities for companies that managed to find the right business models. It was in this landscape that the fintech sector led all other VC investments with $134 billion, or 21% of the total funding available in 2021, at a total valuation of 3.5 trillion.
But fintechs, besides being the fastest growing companies around, are also at the crucial intersection of technology and communities; a major friction point even. As the digital transformation brings deep changes to all aspects of our lives, the financial sector leads the innovation charge and also bears much of the pressure to deliver. The performance of financial tools spills into most other industries and is embedded into the progress and growth expectations for the entire economy.
Riches to rags…to riches again?
Media coverage of the fintech sector in the past 10 years has followed, for the most part, the financial performance of the largest companies in the industry. Reporting has been as volatile as stock prices and VC valuations, sharing the exorbitant numbers at the peak of the bull market and then contrasting that with the huge gaps opening in the bear market that ensued, proving once again that when markets go crazy, we follow suit. Since the start of 2022, the most valuable European privately owned company – a fintech – lost 85% of its valuation in less than a year and total funding for the sector dropped 43% from H1 2021 to H1 2022. All startups have seen their valuations adjusted to a new macro-economic reality, and the new price of money.
However, the same company managed to attract 830 million in VC funding at a valuation of only 6 billion in 2022, to the 600 million secured in 2021 for a valuation of 46 billion. This is only to say that, despite the recent pessimism, we cannot stop investing in the development of financial technology. We may not be clear on growth forecasts or adoption rates, but one thing is certain – we are not going back to waiting for days on end for a transaction to clear or spending hours to fill paperwork in bank units. For sure it will be a bumpy ride, with bull markets and bear markets, inflation and stagflation, over-valuations and under-valuations, but ceasing to develop this sector is not an option, because financial technology is underlying the development of almost every other industry we know.
In economic storms, usually, old companies that have proven their reliability and endurance are the ones that anchor sectors and industries – they are real, the most tangible value creators, that bring span and gravity. Financial technology is too young to have its own blue-chip stocks yet, and this makes it more vulnerable to word of mouth and speculation, for now.
From digital rackets to community pillars
A special group in this industry is made up of lending companies, a breed of fintechs that have inherited the bad reputation that comes with credit operations – mostly unregulated so far, they are seen by many as digital rackets. But in 2022 finance is such an important tool for a successful economic life that everyone needs to know how to evaluate credit and handle debt. Access
to fast, easy lending is a hallmark of rich countries, and one that contributed plenty to their development, so the network of retail credit providers is an essential community pillar that needs to be nurtured, not discredited. To properly assume this role, lending fintechs will need robust and reliable infrastructure, clever regulation that understands its role in the economy, responsible data leverage to optimize their business models, and, of course, growth.
Talent @ work
The industry also has great talent cooking. Many of the finest professionals in IT and business development work in fintechs because they are in a position to innovate, as the market is absorbing original, creative ideas on its way to becoming the financial game changers. And this is great news, because we have brilliant minds developing technology for peace, growth and life improvement. The fintech sector is also the place where many young talents learn new ways of moving money and other assets, and then accomplish their careers in other industries, where they usually innovate the business models they find there by improving operational processes, go-to-market approaches or distribution channels. From this perspective also, this sector is becoming a bridge to the next generation of businesses – digital, secure and fast paced.
Cook your growth fast or slow, but cook it well, because everyone needs to enjoy what fintech is preparing.