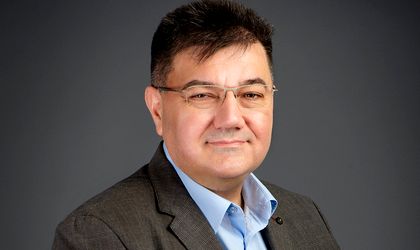 Artificial Intelligence can help productivity but also might eliminate some jobs. The signs that the workforce changes have started are already here. In the process we could witness some pains but also the creation of jobs and qualifications that currently do not exist. AI advancements are also creating business and investment opportunities for the companies making or using the new technology.
Market commentary by eToro analyst for Romania, Bogdan Maioreanu
Goldman Sachs (GS) estimates that AI can increase the global GDP by 7% or 7 trillion dollars and lift productivity growth by 1.5% over a decade. A new wave of AI systems may also have a major impact on employment markets around the world. Shifts in workflows triggered by these advances could expose the equivalent of 300 million full-time jobs to automation. Analyzing databases detailing the task content of over 900 occupations, Goldman Sachs estimates that roughly two-thirds of U.S. occupations are exposed to some degree of automation by AI.
This process has already started. IBM (IBM) announced that it will pause hiring in the jobs that AI could do. IBM CEO Arvind Krishna expects that 30% of back office functions, like human resources, will be replaced by AI and automation over a five-year period. With roughly 26,000 workers in non-customer-facing roles, that could mean letting go of around 7,800 employees in the coming years.
But not all jobs are subject to layoffs, some will get through a process of conversion. A study by economist David Autor found that 60% of today's workers are employed in occupations that didn't exist in 1940. This implies that more than 85% of employment growth over the last 80 years is explained by the technology-driven creation of new positions.
In terms of the underlying technology, AI needs a lot of computing power and data crunching to perform tasks autonomously and to learn. Companies found that the best option for computing is the use of GPUs, making graphics card manufacturer Nvidia (NVDA) a favorite for investors, and in the process lifting the price of the company's shares by 94% this year.
Another company that was propelled by the AI surge is Super Micro Computer (SMCI). The price of the company's shares increased more than 200% in the past 12 months and more than 600% in the last 5 years. The market reacted to the strong forecast for the next period despite the missing of its last quarter earnings and a 6% drop in revenue. Shares jumped 28% after the report. The company integrates technology from leading companies including NVIDIA, Intel, AMD and others.
Advanced Micro Devices (AMD), a direct competitor of Nvidia, posted weaker than expected guidance for the second quarter, and its stock crashed 9%. One specific area is the company position in the AI accelerators market and analysts are considering it "modest" compared to Nvidia. AMD reported a first-quarter profit of 60 cents a share, excluding one-time items, on 5.4 Billion dollars revenue, which topped analysts expectations for a profit of 56 cents a share on sales of 5.31 Billion dollars. This year the price of AMD shares showed a 27% increase.