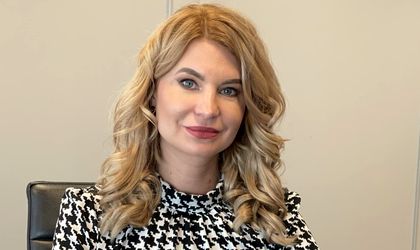 If you are negotiating your starting salary with the new employer, false modesty is out of place. Be aware that the salary you are negotiating now is the basis for your income in the years to come. Do you think you can renegotiate later? Of course, that's true. But even then, the plus is based on previous earnings. And many companies only allow small salary increases. It is then difficult to compensate later for an underestimated starting salary with the same employer. It happens often that most employees do not negotiate a higher salary when they are offered a job, although many HR managers assume that applicants will not be satisfied with the original offer.
By Sorina Faier, Managing Partner at Elite Searchers
You're giving away money if you don't renegotiate your salary after the contract offer. Especially if you have skills that are in high demand. So, even if you find it uncomfortable renegotiating the contract offer, it's always worth it to give it a try. Realize that it's not about greed, it's about the value of your work. But how do you do it? How do you know what to do or even where to start? These tips will help you appear confident without seeming too aggressive.
Knowledge is power: find out about industry-standard salaries
Salary negotiations are about a reasonable price for your work. Therefore, it is important that you know your market value. Determine what amount is typical for your position. Analyze your competitors. Do you have special qualifications that would be important for this position and that not too many applicants would bring with them? This strengthens your negotiating position. Don't forget to research the company's financial status, as well as its recent performance. You can go higher if it has had good returns over the past few years.
Timing is important: time it right
Good timing is crucial in salary negotiations. If you address the topic too early, the suspicion quickly arises that your primary concern is money. If you wait too long, it will be risky. Your counterpart may think they can fool you off with a comparatively low offer. In many cases, the potential employer brings up the subject of salary in the second interview. If your interviewer indicates that the company is interested in you, they are inviting you to do so. Take this opportunity! You should negotiate your salary at the latest after a concrete contract offer. Once they have signed the employment contract, it is too late.
Avoid the ''from – to'' trap: name a specific number
Many find it easier to give a relatively broad salary range than a specific amount. Obviously, because that way you reduce the likelihood of being sorted out prematurely because your salary expectations are too high. However, if the contract offer is already (almost) on the table, you should state a specific amount or at least a very narrow range. Establish your personal "pain threshold" in advance. Of course, you don't start the negotiation with this minimum salary, but start higher. If it becomes apparent that you and your counterpart cannot find common ground, it is better to pull the ripcord. This saves you and the company having to negotiate the salary in vain for a long time after the interview.
It's not just about you: think about your employer too
This tip may sound strange, after all, it is about your salary. But take the company's perspective. Of course, they want to know what they get for their money. Make it clear how your potential new employer will benefit from you as an employee – ideally, you even have concrete examples of where you would bring the greatest benefit. Bear in mind that your counterpart may find haggling for money just as uncomfortable as you do. Be sure to use an open and friendly tone. This allows you to control the conversation much more effectively than an aggressive approach.
Lies have short legs: stick to the truth
The basis for successful contract negotiations is honesty – on both sides. Resist the temptation to invent a competing offer or exaggerate your past salary. It is well known that lies have short legs – and at the latest when the lie is exposed, the offer is off the table.

Alternatives to salary: don't just look at the money
Negotiations are about solutions that everyone involved in can live with. This only works if both sides move toward each other. The potential new employer cannot pay as much as you would like.
Maybe instead of money, the company is offering something that's just as good for you. The possibility of working from home, for example, travel allowances or flexible working hours. These are offers that cost the company little and may bring you more than a few Euros in your account. Think in advance about which benefits would be of interest to you. If the topic should come up in the interview, you are prepared. And if the salary offered is too low for you, you can ask directly for additional benefits.

Closing the line: knowing when it's time to step out of the ring
Hardly any company will put you on the hit list just because you negotiate the salary after the contract offer. However, you should show a little tact and not just negotiate for the sake of negotiation. If you unnecessarily lengthen the procedure, it will not necessarily ensure the best standing when starting a new job. If there is no acceptable compromise for either side, politely reject the contract offer. Instead, focus on finding a job that matches your salary expectations.
Don't rely on promises: get the offer in writing
Sometimes it just happens that a verbal agreement, such as flextime, was not explicitly included. Therefore, have all agreements regarding salary and any benefits recorded in writing – either in the employment contract or in a corresponding additional agreement. Your negotiating partner may leave the company shortly after you join and suddenly nobody can remember that you fixed a salary increase after the end of the probationary period.