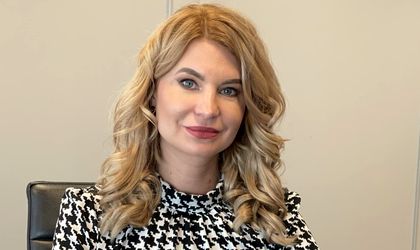 In a new exclusive opinion article for Business Review, Sorina Faier, Managing Partner at Elite Searchers, writes about the main 10 differences between managers and leaders.
Managers set goals, leaders create vision
Managers pay more attention to details. They focus on planning, budgeting and controlling, and stand with both feet on the ground.
Leaders know how to convey the big picture. They show what is possible. They set the direction and inspire their employees to follow them. A leader brings people together for a common goal and gives meaning to their common actions.
Managers lead people, leaders inspire
Managers have employees who act as instructed.
Leaders motivate, inspire and can even stimulate. In this case, their employees are followers, even true fans, and help to further develop the brand. Enthusiastic fans find the intrinsic motivation to move mountains.
Managers set guidelines, leaders coach
Managers will distribute tasks and may offer support to their employees. Managers who have moved up from being experts will want to provide specialist support more frequently.
Leaders will trust in the competence of their employees. They know their potential and won't constantly tell them what to do.
Managers maintain the status quo, leaders initiate change
Managers optimize existing systems, structures and processes.
Leaders drive change and movement in their company. They will introduce disruptive business models. Innovation is their mantra. They take the risk that change brings with it and are not afraid of possible side effects.
Managers control risk, leaders take risks
Managers are more likely to see problems. They make sure that they minimize risks and solve problems. Managers want to secure the deal.
Leaders see opportunities and are less afraid of failure. They understand that they can grow from many opportunities and thus become successful with their company.
Managers make rules, leaders break rules
Managers define rules for a functioning, existing system.
Leaders sometimes have to break the rules to initiate change, while taking compliance into account. From their perspective, it's not about improving what they did yesterday by 5%. This is not enough to survive in the constantly changing world.
Managers think short-term, leaders long-term
Managers will work shorter term because they have set their goals accordingly.
Leaders have a meaningful vision in mind. No matter how much work is required or obstacles stand in the way, they will work to achieve this vision. Leaders stay motivated even if they don't get regular rewards.
Managers design processes, leaders create relationships
Managers define the structures and processes needed to achieve the company goals.
Leaders will focus on people. They spend time with the stakeholders who most influence their business. This is how they develop important relationships of trust.
Managers copy, leaders are unique
Managers often have to struggle with role identification: how much personality can there be with these role requirements? They will compare themselves to other peers.
Leaders know the power of personality. They are unique, something they are proud of. Leaders will build unique personal brands. They come across as authentic and want to convey their own ideas.
Managers develop their skills, leaders develop themselves
Developing professional skills is important to managers. They acquire the tools of a good manager.
Leaders want to grow personally with the challenges every day in order not to stand still. They surround themselves with people who provide them with the necessary knowledge and relevant tools. They confide in a sparring partner who bluntly holds the mirror up to them.