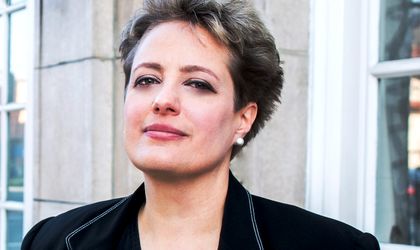 Bitdefender announces the appointment of Monika Goldberg – a manager with more than 20 years of experience in the IT security industry – at the head of global corporate marketing.
Goldberg has held key positions among companies such as McAfee and Cisco, and brings rich experience in areas such as cloud, marketing, product management, and business development. She will work from the company's headquarters in Santa Clara, California, and will support the two-figure growth targets of the company's sales. In the coming months, Goldberg will work on the company's strategy of positioning, expanding the notoriety of the threat intelligence network, and creating engagement programs between the company and customers, industry and analysts.
"Today, 38 percent of the security solutions in the market are already using Bitdefender technologies, and the company understands, prioritizes and prioritizes the protection and privacy of its customers and stands out through consistent innovation, complex IT threats and long-term collaboration with law enforcement across the globe," says Goldberg.

"Monika is an experienced business leader who will play a key role in helping Bitdefender to continue its robust growth and dominate the IT security industry," says Bitdefender's operational director Bogdan Irina.
Bitdefender is a global security IT company that delivers revolutionary protection solutions against complex threats to 500 million users across 150 countries. Since 2001, Bitdefender has developed internationally recognized security technologies for the residential market and corporations and has become a trusted provider for the protection of hybrid terminals and infrastructures. R & D activities over the past 17 years and strategic partnerships enable Bitdefender to offer its customers robust and reliable security solutions.