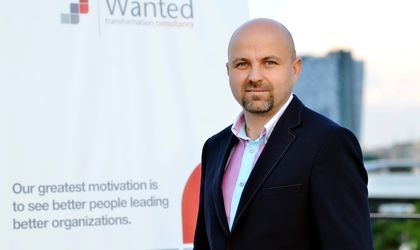 Entrepreneur Sergiu Negut talks to Business Review about what it takes to be an entrepreneur in a downturn economy and the limitations of traditional management models.
By  Anca Ionita
You have significant entrepreneurial experience and expertise on both local and foreign markets. What legislative changes are needed in order to give a boost to the local entrepreneurial scene, which is currently in a state of collapse following more than three years of economic crisis?
If only it were so simple. Legislation plays its part, but it is not the most important limiting factor to entrepreneurship. In fact, the laws, as we have them, allow new ventures to start quite easily. However, entrepreneurial spirit is in decline. This has to do more with the general economic climate, the level of confidence in the economy and the availability of financing for new ventures. As banks are reducing their exposure to the Romanian market, new ventures are finding it virtually impossible to get financed by the banks. Meanwhile, venture capital remains largely unavailable, so entrepreneurial companies can't access equity financing either. This is definitely a tough spot to be in, and when a customer insolvency hits, the first to be affected and collapse are small entrepreneurial companies. For this reason, the solution is not a mere legislative adjustment, but a coherent plan to protect small enterprises from larger client insolvencies and accelerate their financing by commercial banks.
Is 2013 going to be worse, economically and financially, than 2012?
2013 will be another "challenging" year. Macro-economically we do not foresee major improvements, although the agricultural production shouldn't be as bad and therefore GDP growth may see some recovery. Unfortunately, little foreign investment is expected, and the public debt will continue to grow in an attempt to ensure stability. This will make 2013 bearable but worrying for local business. Luckily at micro level I remain incorrigibly optimistic that good business can be done in Romania and 2013 is as good as any other year to make money, have fun and build a better society.
You have recently entered into business with a consultancy company, as a transformation partner. What is the job about?
We are Wanted Transformation and in simple terms we help companies to grow, by transforming the way they do business. Traditional directive management has reached its limits. Companies are struggling after multiple cost-cutting phases and have lost the ability to re-invent themselves. Prudence has replaced initiative as the name of the game in business. At the same time, customers expect full dedication and engagement from their suppliers or service providers. There is an expectation gap that we strive to fill, by enhancing the client-focused strategy, improving initiative and responsibility, with a strong focus on internal and external strategic alignment. We are not using a magic wand, but this approach applied by consultants with extensive hands-on experience simply works and brings sustainable growth.
Into what sectors of the Romanian economy would you put your money at the moment?
This is a tough call, as no particular industry has been spared the effects of the crisis, so it is more into whose hands to put money rather than into what industry. Nevertheless, there are a few industries that look better than others: business process outsourcing, medical services, professional services, the agricultural business, infrastructure and food. For each of these, there are numerous success stories and even more failures. What is important today is to have the right mix of wise strategic positioning, an engaged and knowledgeable management team coupled with good financial backing (just in case). I would shy away from high fixed costs or massive investments.
What would your top three pieces of advice be to a young Romanian entrepreneur who is trying to navigate the uncertainty of the local business environment?
First is to plan resources diligently. Again and again, any startup requires twice the money and twice the time planned. Have that money and time available and don't overpromise to anybody – most importantly don't overpromise to yourself.
Second would be to seek advice from others. Consult clients, other entrepreneurs, find a business mentor. Not only may they bring useful ideas, but the approach would definitely help you structure your ideas better. In many cases when I coach a manager or entrepreneur it is plan B or C that comes from them and proves to be more impactful.
Third would be to stay optimistic, believe in yourself, in your idea, in your dream. Most successful entrepreneurs that I know ran into major challenges at the beginning of their business. It is only by not giving up that they succeeded and they made it big. And this near religious belief is what your employees and your clients expect from you. You want to mean something to somebody. They want you to add that meaning.
anca.ionita@business-review.ro