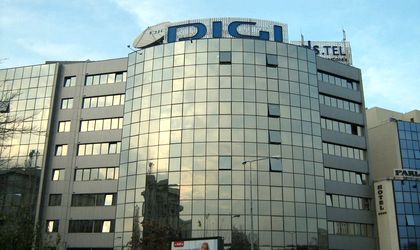 RCS & RDS, the mother company of Digi Communications, has announced the resignation of Ioan Bendei from his position of vice-president and executive member of the board of directors, for personal reasons. Since February 5 he has no longer held management or representative powers within RCS & RDS.
The board of directors will appoint a new member at the general shareholders' meeting. Until then, Dan Ionita, currently co-chief financial officer of the company, will be the fifth interim member of the board. The other members of the board are Serghei Bulgac (president), Valentin Popoviciu (vice-president), Mihai Dinei (non-executive member) and Bogdan Ciobotaru (non-executive member).
"The Company would like to express its gratitude towards Mr. Ioan Bendei for his consistent contribution to the development of RCS&RDS. As a result of his efforts as part of the management team of RCS&RDS, the company became one of the most dynamic entrepreneurial companies in Romania and the market leader for fixed TV and internet services. Mr. Ioan Bendei (61 years) has been one of the Vice-presidents and an executive director of RCS&RDS, with his professional background being connected to the birth and the development of RCS&RDS on the Romanian market," says the company's statement for BVB.