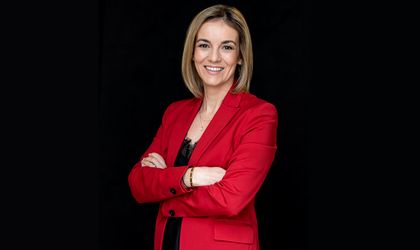 Stejara Pircan, Senior VP eMAG and one of the speakers at the upcoming re:FOCUS on eCommerce, Retail & Logistics, sat down with BR, prefacing the conference in an exclusive interview about the evolution of eCommerce in recent years and the prospects for 2022 and beyond.
How has the e-commerce sector in Romania evolved in 2021, the second year of the pandemic, but much more relaxed in terms of the restrictions imposed by the authorities?
The second year of the pandemic continued to challenge us all into innovating more for our customers and coming up with solutions that could help them make the most of their time to focus on what really matters.
While some consumers started placing orders online only with the pandemic, most of them were already there but for a limited number of categories. During the past two years, we noticed that they started to discover more categories and order a wider variety of goods. Once they started to discover that in online they can find practically everything, they came back more often. The increased frequency in online shopping will probably have a positive impact on the entire sector in the years ahead.
We also see that the more categories they discover, the more they appreciate the fast, flexible and predictable delivery. We see this as ever since we launched the premium service Genius in the summer of 2020 and the easybox network expanded throughout the country, the customer satisfaction rate has been constantly increasing, according to our studies.
The Romanian Association of eCommerce (ARMO) estimates that the e-commerce sector is worth around 6 billion euro in 2021, increasing from 5.6 billion in 2020. Currently, it accounts for around 8% retail market, which indicates that there is plenty of room for growth if we are to compare to other European countries where around 30% of the purchases are made online. We believe that regardless of the external context if the consumers find online products and services matching their needs, this segment will remain attractive.
What solutions have retailers developed to meet the new needs of customers, also determined by the pandemic?
During such uncertain times, consumers needed partners they could rely on, thus the online retailers and delivery companies had to go the extra mile to make sure they keep their promises and have the necessary products in stock ready to be delivered as soon as possible.
Thus, both retailers and courier companies needed to make sure they have enough staff to take care of the increased workload and to take care of their health. For us, the first step was to assess the general health of our staff working in the warehouse, as we decided that it would be better if those who are vulnerable would stay at home, while we took upon ourselves the responsibility of paying 100% of their salaries at the beginning of the pandemic.
The next step was to further develop the product range available, as consumers were trying to limit their contact with other people and crowded spaces, thus we launched new categories such as dry food and beverages. After that, we launched new services, which would enhance the customer experience. We launched eMAG Genius, a premium service granting free and fast delivery or extended return to 60 days as well as other special discounts. The service gained new adopters throughout 2021 and it is now used by over 300,000 users and their number is constantly growing as the online shopping frequency has grown.
One category for which we saw an increased demand is the FMGC, mainly on food supplements, beverages and beauty products. As people became more familiar with ordering goods from this category more often online, we introduced the "purchase again" option so they could place the same order again by a simple click. Our data shows that 20% of our clients are using this option, especially from the mobile app. Home and garden was another category on the rise as working from home was dominant during the past couple of years.
We further invested in logistics and optimization, and we are now able to grant same day free delivery for orders placed until 12:30 in Bucharest for the Genius users.
Another aspect that matters for our customers is related to payment solutions, thus we developed several payment options meant to help them pay for the products they need without putting too much pressure on their personal budget: Magic refund is one of the options that brings the money back to the customers in 30 minutes for the returned products. We also launched a 100% online loan that is granted very fast, without any human interactions.
The future is digital, whether we are talking about shopping, payments or education, thus we will further invest in digital tools that are enhancing the online experience of our consumers.
What do you consider to be the evolution of e-commerce next year, taking into account 2 scenarios: the continuation in the same rhythm (intermittent waves) of the pandemic or its extinction, at some point, next year?
The first year brought a spectacular evolution for the e-commerce sector, which generated results that most of the companies were expecting to see within two-three years. Romania was on top of the countries with the highest e-commerce rate growth in 2021: a 23% growth as compared to the previous year, while the EU average was 12%.
I believe that the trend will continue as people are getting more used to the benefits provided by this channel. Time is the most important resource that money can't buy but we can save some by sparing unnecessary trips to the store and spending it with the family or practicing our hobbies.
As we want to support the further development of the entire sector, we have budgeted long-term investments of 3.2 billion lei until 2023. Our key priorities are international expansion (with an investment budget of 785 million lei), further development of Romanian technology (447 million lei); 251 million lei are allocated for the development of digital entrepreneurship through the Marketplace platform; 990 million lei will be invested in the development of logistics services; while 740 million lei will be invested in other companies.
During the past years, we developed a solid base in Romania, and we want to export our know-how and enhance our presence in the CEE, while developing the Marketplace community both in Romania and abroad. For more than 10 years, we developed the eMAG Marketplace ecosystem, providing our partners with tools and access to high-end technology, and helping them develop their business online, through this additional sales channel. Our sellers' community has over 30,000 members, who listed more than 8 million products. Most of the products ordered on eMAG (60%) are sold by the sellers, thus the platform is an important revenue source for them. During the first 10 years, over 60% of our partners registered a 50% increase in revenue year-on-year and we are committed to providing them with new digital tools to help them take advantage of the opportunities available online, both in Romania and abroad, as they also play an important role for widening the products range available for our customers.
What do you consider to be the trends in e-commerce in Romania in the medium and long term?
One of the emerging trends, which has already been visible for the past months is order consolidation – as customers want to find all the products they need in the same package, retailers will have to invest in innovative packaging systems thus reducing the amount of waste generated on the market. Especially with the high-frequency products such as FMCG, this is an important issue.
As a matter of fact, sustainability is a top priority as companies are already developing environment-friendly solutions that help them reduce their carbon footprint.
Flexibility is yet another feature embraced easily by consumers both with respect to delivery as well as with payments. In terms of delivery, the fast and increased adoption of the easybox lockers is due to this flexibility that allows them to pick up their orders any time of the day.
Flexible payment solutions and online card payments will gain ground in the next period of time and we have already noticed that around 40% of orders are paid by card, while during major shopping events such as Black Friday around half of the orders are paid online by card.
As the Internet penetration rate is increasing and smart technology becomes more accessible and democratic, more and more people will go digital even in remote areas. We see at eMAG that over 80% of orders are currently placed via mobile devices from app. Digitalization is inevitable in all aspects of our lives.
As they will start to order more online, consumers want more predictable and flexible delivery services such as easybox delivery that is expected to attract more users. Premium services like Genius will become appealing for an increasing number of consumers as well: once their appetite for online shopping is growing, they expect to find better services that they are willing to pay for.
From a retailer's perspective, being listed in a marketplace and having an omnichannel approach will play an important role in terms of business sustainability. As there are a lot of opportunities ahead in the digital economy, retailers should consider using alternative sales channels as this will help them reach more consumers, without barriers. Being listed in a Marketplace is the safest and cheapest method, as there are no costs involved: sellers are only paying a commission that is charged after selling a product. Moreover, a Marketplace is also a safe option for those who are interested in expanding abroad, as they would be addressing the already loyal customers of the platform, without further investments.
And last but not least, as we have already seen the impact of the rising costs for energy and transportation, retailers are challenged to tighten their commercial relationships with the suppliers in order to be able to offer competitive prices.