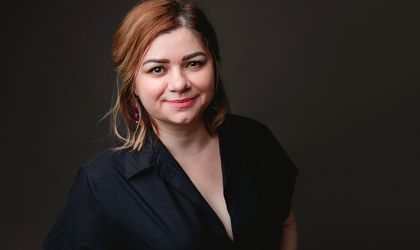 A business owner and entrepreneur herself, Roxana Epure, Managing Partner NextUp Solutions, firmly believes that if small and medium companies are to survive and even prosper in 2023 their leaders must adapt and rely on technology more than ever, accelerating digitalization in order to reduce their expenses and hire fewer people, especially as a new economic crisis might be coming. To find out more about this, we sat down with her for an exclusive BR Interview.
More and more companies are investing in digitalization in Romania. What is the interest of small and medium-sized companies in digitalization? How has the demand for new digital solutions evolved?
The interest is higher after the pandemic but also because businesses have less and less human resources available. 2022 announced a lot of fiscal changes for this year and this brought more work, more taxes for the local businesses. Many owners were forced in the context to understand that starting 2023 they have to rely on technology if they have to grow their businesses or even survive. One cannot focus both on bureaucracy and strategy. You cannot lose time with papers and reports to the public institutions while investing money and time in increasing profits and productivity.
What problems do companies face that can be solved through digitalization?
Two most important: bureaucracy and low productivity. The first is an obligation and submitted to taxes, higher costs and if the case, punitive measures. Starting this year, you cannot report data monthly to ANAF with a small software putting you in the position of doing of lot manually. The time for manual work has passed and those who stay on toy software will lose time while their competitors go ahead. Should you want to build a long-term business, technology is a must. If you didn't do anything about it by now, well, you should have made changes yesterday.
How much do companies invest in digitalization tools and automation of business processes?
Our clients, between a few hundred euros to a few thousand euros per year. In general, in Romania there are businesses not investing at all because unfortunately not everybody changed that mentality of "if it works, we don't change" ("merge si asa"). For the reality will hit at some point, realizing that "it works" but it doesn't brig profits. This is the category of businesses for whom we are making our software solutions: those who understood that they need real time figures to decide, that the more they want to grow they business, their teams, the more they need a software taking over a part of daily tasks.
Lack of employees is a severe problem for companies nowadays. How can automation and digitalization help companies maintain or grow their productivity?
Our clients free up to 4 hours a day, for some employees just by implementing our solutions. They can do anything else and prioritize how their business need this time: to better treat clients, to find more new clients, anything. People jump to searching for new employees when they want to improve results, but please, Romanian business owners, first look inside your organization to how many repetitive tasks your team members do daily! Most of those cand be taken over software: integrated solutions, automated processes.
What results do companies expect through digitalization? How much do they reduce expenses this way?
4 hours a day. Administrative teams reduced from 14 people to 4. No fines. These are just some examples of advantages that you get when implementing the APPROPRIATE software for your business. But, very important, please know, dear entrepreneur, that if you want to get the most of a software, you have to stay directly involved, name a responsible inside your organization for the process of fine-tuning the software to your specific and individual requirements. This fine-tuning is a collaborative process between you and your software provider, if you want the project to be a success and get the best out of the software you chose.
What are your expectations regarding the digitalization process in Romania in 2023?
We expect and already experiment a high interest because of the new legal responsibilities especially. SAFT put the entrepreneurs in the position of no longer postpone the decision. In this unstable economic and political context, businesses need to take measures to have stable results, to be able to project their sales and their costs and to adjust very quickly to the context, to keep their profitability. 2023 will be provocative because of more fiscal changes to come, bringing more bureaucracy for the local businessman, so automation and modern approaches for the business processes are a MUST, should you want to be happy with your results at the end of the year.