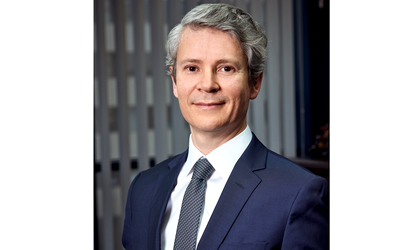 Business Review talked to Okan Yurtsever, General Manager at Garanti BBVA Leasing, for an exclusive interview about the demand of financial leasing in 2021, the support offered to Romanian companies, the company's plans and expectations for the future, and more.
How would you characterize 2021 in terms of financial leasing demand?
2021 has shown us that there is always sunshine after the storm. These months have shown us that looking for solutions for continuing the business and supporting each other through difficult times is the key to success. Most companies are trying to recover after the severe shock felt due to the crisis caused by the coronavirus, and are resuming their postponed plans or even making new ones, seeking new opportunities and adjusting their business plans.
In the first half of 2021, the economy looked brighter than initially expected. During the first semester of 2021, the volume of loans granted exceeded the initial forecasts. This is even more important if we consider that our forecasts already included additional volumes to the normal trend, as we also included the projects postponed during the last year.
How does the fourth wave of the coronavirus pandemic affect you?
Indeed, Romania has entered the fourth wave of the coronavirus pandemic, and we can only wait and see how things will evolve. The evolution of the entire economy is influenced by the evolution of the pandemic.
Still, we do not expect to return to last year's challenging situation, as we believe that the peak of the crisis has passed. Moreover, no matter how things stand, the measures we took last year to maintain business continuity will help us this year as well.
Garanti BBVA Leasing is one of the most important players in the financial leasing market, a solid partner, and we want to ensure our clients that we will always put them first and they can count on us, especially during difficult times.
How do you support companies in Romania that have been affected by coronavirus?
Our customers need to know that we will continue to bring customised solutions, products and services on the market. And no matter what their needs are and how different they will look in the coming period, we assure them they will always find an answer and a solution at Garanti BBVA Leasing.
Moreover, we have a number of renowned partners who support us. Recently, we signed a loan agreement of EUR 10 million with the International Finance Corporation (IFC), a member of World Bank Group, to support SMEs in Romania affected by the pandemic. Through this new agreement, we have started to provide financial leases to small and medium-sized enterprises in Romania, including women-owned businesses, impacted by the COVID-19 pandemic, and will help them to continue operations, protect jobs, and accelerate recovery. We have a long-standing partnership with IFC and we are very proud to have an aligned mission of supporting the post-pandemic return to normalcy.
Another partnership we are proud of is with the Black Sea Trade and Development Bank (BSTDB). In 2021 we have signed a new loan to provide financial leases to small and medium-sized enterprises (SMEs) in acquiring equipment, machinery, and vehicles.
This was the third agreement signed by Garanti BBVA Leasing and the BSTDB and represents a real support in our efforts to support companies in Romania that faced financial difficulties during this period.
Do you think that the pandemic caused a change in the behavior of financial leasing customers? Why should they choose financial leasing?
Financial leasing customers who prefer this product did not change their behavior during the last year and a half. Of course, as in any other field, there is a dose of caution among customers, but our clients are loyal, as financial leasing offers a number of advantages. Thus, finance leasing remains popular as a way for businesses to meet their asset requirements without having to purchase the assets outright.
I would reiterate that businesses find that finance leasing can yield better returns on capital and helps to maintain a good level of cash flow within the company to meet other obligations.
If I were to list the most important advantages of financial leasing, I would say that the time to yes is a crucial benefit the companies have. Of course, there are other benefits, like using the company`s financial resources for other current investments or the fact that the expenses with amortization and interest are deductible because the asset acquired through financial leasing is registered as a fixed asset.
The cost of the asset is paid by monthly installments rather than a large upfront investment, being spread over a number of months and without putting pressure on the company's budget. This is a significant benefit if we think at the financial difficulties that companies currently have, and which could arise in the coming months under the new restrictions.
Last but not least, at the end of the contractual period, the customer can purchase the good and become its owner. Therefore, we urge customers to choose the Garanti BBVA Leasing offer, as we provide any type of financing that best covers their needs.
What are your expectations for the future?
Romania's economy performed strongly this year business and under these circumstances, consumer sentiment has remained strong so far. Therefore, 2021 has seen a recovery in terms of financing and we believe that the growth trend will continue in the following months. However, we look closely at the effects of the fourth wave of the pandemic, which may bring some changes to the market.