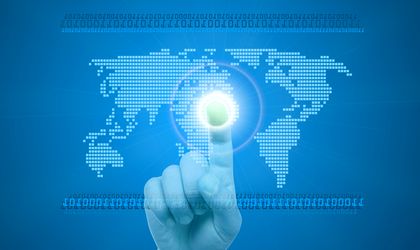 With the covid-19 pandemic having fast-forwarded the digitalization process in fields such as healthcare, education or public administration as well as across the business world, Vodafone will continue to support Romania's digital transformation, helping it build a new and improved infrastructure and increase the number of high-speed internet connections. Nedim Baytorun, Vodafone Romania's new Consumer Business Unit Director, sat down with Business Review and talked about the company's commitment to continue digitalization efforts and investments and to expand its network and services to reach places that no other network covers. He also told us about the operator's desire to provide better customer experience through its high-quality services and entertainment solutions.
By Anda Sebesi
You took over the Consumer Business Unit Director role at Vodafone Romania just two months ago. What is your perception of the telecommunications market in Romania compared to those in other countries?
The telecommunications industry plays an enormous role in economic growth and social progress in Romania, just as it does in Albania and Turkey, the two other countries in which I've had the privilege to work. The telecom infrastructure, with all the services it enables, changes people's lives for the better,
allowing them to communicate, work, learn, and get entertained. At the same time, it provides the business sector the means to grow, streamline operations, and become more efficient.
These three markets are all very dynamic and complex, with Vodafone holding a leading position in all of them, along with strong commitments for the digitalization of society and businesses. In both Albania and Romania, we've been seeing consolidation movements over the past two years, which have enabled Vodafone to become a convergent player. In Albania, I had the opportunity to be involved in the acquisition of the largest cable operator, ABCom, a transaction that helped the company become a full telecom service provider.
Last year, Vodafone Romania also finished the merger process with UPC, yet another move that allows us to provide a full portfolio of services to both residential and business customers. Going further, we need to continue our investments in infrastructure – as the pressure on our networks has significantly grown in the pandemic context –, reduce the digital divide, and develop the population's digital literacy. Above all, Romania has the historic opportunity to access the recovery and resilience funds provided by the EU and to shape its economy and society for the coming decades.
Telecommunications services (including TV) in Romania are the cheapest in the European Union. How do prices compare to those in Turkey and Albania?
Indeed, telecommunications services in Romania are the cheapest in the EU, but compared to Turkey and Albania, which are outside the EU, the average revenue per user is bigger in Romania. However, if we correlate ARPU with GDP per capita, telecom services are still more affordable in Romania. Also worth mentioning is the fact that average data consumption is way higher for Romanian users, reaching 18GB, compared to 12GB in Turkey and 8GB in Albania.
All economies are currently undergoing a digital transformation process. How advanced do you think this process is in Romania?
Looking at what Vodafone Romania has achieved, as well as beyond to what the entire society has had to cope with during the pandemic, I would say that important and rapid steps have been taken in the country. We saw rapid digitalization processes in healthcare, education, public administration, but also in the business sector.
We have enhanced our networks to ensure sufficient capacity for all users, whether they are businesses or individuals, provided support to the authorities by connecting hospitals and medical staff, and provided digital solutions in response to new needs in society. We connected more than 1,000 schools to the internet to allow pupils and teachers to carry on with the school year, and we provided more than 100,000 tablets to children who needed them to attend online classes. At the same time however, the digital divide got even bigger, with the most vulnerable groups getting hit the hardest. The same happened in the business sector, where small and medium businesses, the least digitalized business category, were the most exposed.
The need for digital transformation is critical among small and medium businesses in Romania, as they provide jobs for two thirds of all employees in Romania. To help them in this endeavor, Vodafone Business has launched V-Hub, an online resource and information platform that helps SMEs in the process of digital transformation. At the same time, Vodafone is committed to supporting Romania's digital transformation, helping it build a new and improved infrastructure and increase the number of high-speed internet connections. Our priorities include expanding 4G services in remote areas, launching 5G networks, and delivering high-quality telecommunications services through environmentally-friendly Gigabit networks. In addition, we are ready to implement and develop IoT solutions for the public and private sectors to reduce
energy consumption, optimise and accelerate processes, digitalize education, and provide telemedicine solutions to hospitals. According to a Deloitte report commissioned by Vodafone, accelerated digitalization in key areas, including through the efficient use of EU funds allocated in the national recovery plan, could generate a 16.48 percent increase in GDP over the coming years.
Vodafone Romania expanded internet access in rural areas in the context of pandemic restrictions. How was this received by the population and how is it going to develop in the future? How important is it to ensure digital communications to all areas?
Indeed, following the outbreak of the pandemic, we continued expanding our fixed and mobile coverage in isolated areas and wherever coverage or capacity enhancements were needed, as the crisis brought major changes in the use of electronic communication networks and services. Between March 2020 and June 2021, Vodafone Romania expanded its mobile network by over 700 4G stations, providing connection to voice and mobile data services for approximately 150,000 inhabitants from 158 localities in rural areas. Currently, 96 percent of the rural population is connected. During the same period, Vodafone expanded its fixed network through new developments or extensions of existing networks to 21,000 households in rural areas. One particular story comes to mind to illustrate how the pandemic has brought us together and how it has made us more human, more understanding of each other, and more attuned to the needs of people around us. At the beginning of the year, our office received a letter from the Mayor of Isverna, a commune in Mehedinti county. He wrote the letter on behalf of the citizens of Draghesti, Cerna Varf, and Buzesti villages, asking us to connect them to the Vodafone network. They were completely isolated, with no GSM signal, and with no way to get in touch with their loved ones, access medical services or attend online classes. Within a few days, Vodafone Romania's engineers had installed tens of kilometres of optic fibre, electronic communications equipment, and a dedicated tower for 4G mobile services, providing inhabitants of those villages with the much-needed access to communications services.
That is just an example of many. But Vodafone is committed to continuing its digitalization efforts and investments and to expanding its network and services to reach places that no other network covers. Digitalization has the power to remove boundaries and provide equal opportunities for development to individuals,
communities, and entire societies. That means we shouldn't be talking about big or small localities, about far or near villages, about bigger or smaller needs. The need to keep in touch with family is the same for everyone. These recent times have proven to us that telecommunications networks and services represent critical infrastructure that connects people and businesses, allowing daily activities to carry on.
Vodafone's integration with UPC has allowed the former to extend its portfolio of services in Romania. What is the current state of the integration process?
We started the integration process in August 2019 and it was estimated to take up to three years. The first step was the merger between EMT and Management, followed by the one between the teams and their relocation into one office. The first fixed and mobile commercial offer was launched soon after, in September 2019, and it represented a milestone as Vodafone became a convergent operator and one of the strongest players on the market. The completion of the legal merger was announced at the end of March last year, and that was followed by the process of rebranding UPC stores. Throughout the rebranding, we served our customers in all retail locations, regardless of the type of service they wanted to acquire, and provided support through the merged call centre teams.
Last September, we brought our new convergent offer to the market with a unique, complete, and fully integrated TV experience, through the Vodafone TV service. We also continued to innovate by offering the first full-fledged digital subscription in Romania, giving users total control and flexibility to customize the subscription's benefits at any time, by adding bundles with national and international minutes and text messages and extra GBs of mobile data, but also to temporarily freeze their subscription while still being able to receive calls. In addition to flexibility and unlimited benefits, Flex digital subscriptions allow users to access to Vodafone Romania's 5G network, regardless of the value of their subscription. We have provided access to attractive offers through the Vodafone Club loyalty programme to all our mobile and fixed customers.
Going further, we'll continue to invest in expanding 4G coverage in rural areas and 5G services in urban areas, as well as in extending the fixed-line network for television and telephony and improving the quality of fixed internet services. Recently, Vodafone has been recognised as the most reliable 5G network, with the highest mobile scores for data performance as evaluated by independent auditor umlaut. This is the seventh recognition for Vodafone Romania's mobile network through the measurement campaigns carried out by umlaut.
How did customers receive the new integrated service offerings for internet and cable TV?
One year after the completion of the UPC acquisition, 30 percent of all Vodafone customers were using mobile, fixed, and TV services. Today, 41 percent of customers also use our fixed services. It is obvious that people prefer a one-stop-shop for all their telecommunications services, because it's more convenient and cost effective. Since its launch a year ago, Vodafone TV has brought Romanian consumers a revolutionary TV service combining interactivity, streaming apps, and digital cable into a platform with the richest content offering consisting of 190 channels in SD, HD, and 4K formats, the most comprehensive on-demand video library, with a dedicated HBO GO section and access to the most popular on-demand streaming apps in Romania, like Netflix, Amazon Prime, YouTube and YouTube Kids, and Hopster. In terms of fixed internet services, Vodafone Supernet Fiber provides up to 1Gbps transfer rates and stable connections along with the best Wi-Fi experience on the market through the Super-Wifi router.
How have consumption trends changed during the pandemic?
The restrictions imposed because of the covid-19 pandemic have generated dramatic changes in our daily lives, forcing us to move work, learning, and entertainment activities online. Employees moved from offices to their homes, children attended online classes, people stopped going out as much, substituting face-to-face meetings with online entertainment. All these translated into a huge pressure on telecommunications networks, with voice and data traffic in both fixed and mobile networks seeing significant increases.
Evening calls were replaced by lunchtime calls, as people were probably taking lunch breaks and wanted to get in touch with their families, while video calls saw also a significant increase. The use of digital channels, social networks, video streaming platforms, and online video gaming continued to grow, and so did the adoption of online payments, online shopping, and digital applications. Digitalization was thus no longer a projection for the future but a daily necessity, opening up new possibilities.
What kind of offers is Vodafone preparing for the fall?
We update our commercial offering constantly in order to properly serve our customers' needs. Recently, in a first for the Romanian telecommunications market, we launched a simplified and flexible subscription for fixed internet and television services, to which users can add free extra benefits, based on their preferences, while having more clarity in terms of package content and associated costs. The Home Deal package includes 500 Mbps Internet and TV services with 157 channels (Sport option included). Additionally, customers can opt for two out of four free extra benefits, choosing from HBO and HBO GO free for 12 months, Vodafone TV with video on demand options and 4K channels, 40 TV channels or a portable Wi-Fi Mini-router (internet back-up). The package is available for EUR 9.9/month for customers who only subscribe to fixed services or EUR 7.9/month for mobile service subscribers. For clients who want the full list of benefits, the All Inclusive package comes with free HBO and HBO GO for 24 months, at the promotional price of EUR 14.9/month for fixed services subscribers, and EUR 12.9/month for mobile subscribers. Apart from our services, we also want to provide customers with the best experience in terms of entertainment offers. We have recently launched Hit Play, the first fully digital music show in Romania that integrates all the elements of a traditional talent show, adding interactivity. The show is streamed on Instagram and the audience has the chance to choose their favourites. The show is open to anyone, anywhere.
What is Vodafone's consumer strategy?
Though we can't disclose our plans for the future, we can tell you that we'll strive to bring innovative products and services as well as transparency and flexibility to our customers, and that we will continue to invest in our fixed and mobile networks and constantly improve the quality of our services.
How many 5G customers do you have today and what do you think the future holds for this technology?
Vodafone was the first operator on the local market and one of the first in Europe to launch commercial 5G services, about two years ago. Just before the commercial launch, we tested the technology during the first live concert that integrated the hologram of a young guitarist – a world premiere –, proving that 5G was already here. One year later we created the first 4K live holograms using 5G technology to celebrate Mother's Day. Currently, our 5G service is available in several cities. This technology will certainly mark the beginning of a new era in connectivity and communications, enabling the digital future we all envision.
Photo: dreamstime.com