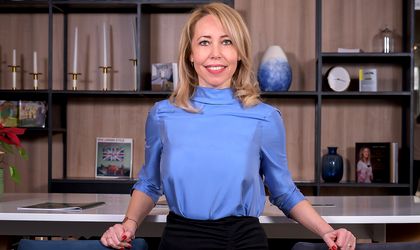 Claudia Stan, Cluster Director of Sales at Apex Alliance Hotel Management, sat down with Business Review to discuss the added value the Sales and Marketing Cluster brings to corporate clients on the local hospitality market.
By Anda Sebesi
Where did the idea for a Sales and Marketing Cluster come from and what was the motivation behind it?
For the last two years, the hospitality industry had to redefine itself in the most significant way. The idea for the Sales and Marketing Cluster was born from the need to work more smartly and align operations across all our properties, and its main purpose is optimisation.
What is the added value brought by the Cluster?
The Apex Alliance Sales & Marketing team puts the customer at the centre of the buying process. This attitude entails more than just being concerned about a customer's needs. The most successful Sales and Marketing Managers are aware of how they like to buy, which enables them to focus on the customer's perspective and journey. As a Cluster, we know that getting information from the customer and giving them a choice is just as important as giving them information. The Apex Alliance Cluster of Sales & Marketing teams makes recommendations that directly relate to the customer's needs, budgets, and areas of interest.
What criteria do you use to customise the solutions offered to your customers?
We present solutions only after considering the customer will perceive them as meeting their objectives and we involve customers in determining their needs and exploring options. Additionally, take into account the profile and target market of each property, making sure that we pair customers with the most appropriate experience for them.
Is the solution being used on international markets? If so, what have been its results among the hotel chains and among the clients of targeted companies?
Yes, both Hilton and Marriott have global sales offices that sell for different properties, in different countries. The implementation of the Cluster had a positive impact on our market. Customers tend to congratulate us for the initiative, as they now have a single point of contact for all their requests, whether we're talking about individual reservations, groups or events.
You mentioned that you emphasise the story behind each hotel when offering solutions to customers. Please give us some examples from the hotel chains you represent.
We have 5 hotels in our portfolio: Moxy Bucharest Old Town, Courtyard by Marriott Bucharest Floreasca, Hilton Garden Inn Bucharest Old Town, Hilton Garden Inn Bucharest Airport and Marmorosch Bucharest. In our industry, it is no longer enough to have a good or very good product. You needed to find something else that can make a difference.
We all know that a consumer's buying decision is the result of a mix of rational thinking and emotions, therefore we've worked to identify emotional links between our guests and our products. Moxy Bucharest Old Town is a fun, vibrant, and stylish hotel designed for "always-on" guests who tend to get excited by new experiences—and the price is just a pleasant surprise.
At Courtyard, we are passionate about better serving the needs of all travellers. It's what inspired us to create the first hotel designed specifically for business travellers, and it's why the Courtyard experience today empowers all of our guests, no matter the purpose of their trip. Whether you are in transit between flights or in for a longer trip, Hilton Garden Inn Bucharest Airport is your best choice.
Two abandoned historic buildings in the Old Town were restored and transformed into two unique hotels: Hilton Garden Inn Bucharest Old Town—where you will find a bright and inviting atmosphere with warm, sunny service—and The Marmorosch, Autograph Collection by Marriott, with an interior design featuring rich and authentic Art Deco details that give you a taste of Bucharest's high life during the Belle Epoque.