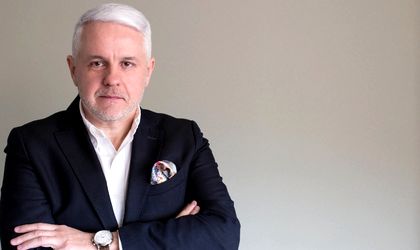 Catalin Pozdarie, general manager at Hervis Romania, tells Business Review about the company's new approaches for the local market and how it intends to strengthen its leading position in Romania over the coming years.
By Anda Sebesi
When did you launch the Hervis App? What was the reason behind it and what are your main expectations for this app?
In a continuously changing retail environment, where every company is looking for ways to keep its customers as close as possible, the launch of the HERVIS App was a natural and necessary step for us. Nowadays, more than 60 percent of all online purchases are carried out through a mobile device, mainly phones. The app is a tool that allows us to improve the customer journey and further simplify the buying experience.
What are the key benefits for the users of this app?
First of all, our customer is always connected to HERVIS. They get information about our latest campaigns, store openings, new products releases, sports events, and so on. The customer can find all their account benefits in one place: for example, bonus points from previous purchases or bonus points they get on their birthday and other personal events. With this app, customers can more easily access the HERVIS online shop and use the points from their accounts for future purchases, all in a simple and intuitive user interface.
What can you tell us about the company's development plans in Romania?
Economists are expecting the near future to be under the influence of a higher cost of money. That means that a lot of companies are going to postpone their investments from 2023 to 2024 or later. Hervis Romania, as part of SPAR Group Austria, is proud to announce that it will continue to invest on the local market even under these circumstances. We have several openings planned in new cities in 2023, as well as an increase of the number of stores in cities where we already have a presence. We are also working to expand our logistics capabilities on the local market.
How does the Hervis brand position itself on the local market? Can you provide some details about your exclusive brands?
Hervis is known as a specialist sports retailer. This field has become increasingly crowded in recent years. New players have entered the market, while existing ones have rapidly grown in terms of number of stores. Even so, Hervis has managed to hold on to its leading role on the local market, with a strong online and offline presence.
Hervis exclusive brands will help us maintain and strengthen our position. We are continuously developing the range of products being offered under Hervis exclusive brands to provide quality and comfort at more affordable prices. As proof of the fact that we believe in our brands and as a way to test them under real life conditions, we have signed a partnership with Salvamont Romania. Hervis is providing the apparel and gear for the entire Romanian Salvamont team. We are proud and honoured to have this opportunity and the feedback has been very positive. We will soon launch a new product range that's more focused on lifestyle and the casual athlete.
Hervis shops have a new look. Why did you decide to adopt this strategy and how do you expect it to impact your results?
Retailers that want to maintain their position on the market and develop new ways of interacting with customers are always looking to improve their appearance. HERVIS has introduced this new fitting concept at an international level, and it has been implemented in all the countries in which we are present. We are displaying the merchandise in a cleaner manner; the brands are more visible for the customer and the instore flow is easier to understand. This new mode of presentation ensures that the store keeps its modern and dynamic vibe.