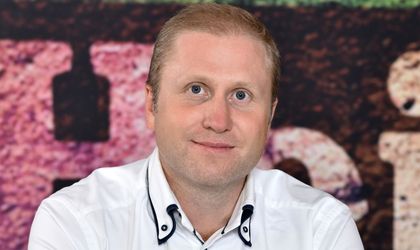 Yuri Gliantcev, Finance Director at HEINEKEN Romania sat down with Business Review and highlighted the company's approach to navigating the current volatile context and explained the role of finance in influencing the business in general and that of HEINEKEN Romania, in particular.
By Anda Sebesi
What can you tell us about the financial performance of HEINEKEN Romania last year?
The Covid-19 pandemic brought a lot of disruptions in our lives, both on a personal level, and of course, professional. These past 2 years have been a real test for the resilience, agility, and flexibility of businesses.
For us, HEINEKEN Romania, it was also a challenge to navigate this crisis, and we constantly looked at our two main priorities: the health and safety of our colleagues and the business continuity. And I am happy and proud that we managed to embrace challenges and delivered solid top line and bottom-line performance, as well as strong positive cash flow. We have many reasons to be proud, but some of the most important are the fact that we managed to grow our market share, we have implemented the biggest launch in the local market in the category with Birra Moretti, we secured our supply chain continuity and we worked closely with our partners and customers to ensure that we are progressing together through the challenging times. So, although 2021 has brought external difficulties, we delivered our strategy to win by growing our business, in a profitable and also sustainable way.
What are the main directions of the company's business strategy and how did it adapt in the current context generated by the pandemic?
HEINEKEN has always been a growth and a people-oriented company. As I mentioned, our priorities since the debut of the pandemic have been the health and safety of our colleagues and business continuity.  Our global business strategy, EverGreen, defines this new chapter of growth in our future journey and of course, our local strategy to win is well aligned with the global ambitions. The strategy embraces the customer and consumer centricity and is focused on the profitable and sustainable growth of our business.
We have built a great portfolio of iconic beer and cider brands that play an important role in premium and mainstream segments across off-trade and on-trade channels, in Romania. We increased and sharpened our commercial investments in the market. We further improved our sourcing, planning and End-To- End (E2E) availability of the products to the customer. We upped our game in responsible consumption, environment and social responsibility, as well as invested in the development of our people' capabilities. These are some of the main priorities that we are looking at and the pandemic did not change them, but rather got them enhanced and sharpened our focus on it.
How does the concept of digital transformation influence the field of finance and what can you tell us about it in case of HEINEKEN Romania?
Indeed, digital transformation is another key pillar in the global strategy of HEINEKEN and our ambition is to become the best-connected brewer. What does this mean? It means that we aim for seamless digital interactions across the entire value chain, both within our company, but also externally, with our partners, clients, and customers.  And we are already in this important journey, have a solid roadmap of global initiatives, but also local ones, as this ambition is highly relevant for the business in Romania.
A very important example is our E-commerce B2B business that we have built and developed over the last years, Stockday. Also, we are implementing a standard finance solution across Europe for standardization and harmonization of finance processes, we have built capabilities of Agile project management, as well as advanced analytics and many more initiatives are expected to come.
In your opinion how can finance elevate the business in general and how does this influence translate in the case of HEINEKEN Romania?
I see the role of finance as being the first-class internal business partners and guardians of assets. The role of finance and its influence on business results has been elevated a lot in the last years. There is a significant shift from purely technical skills to much more leadership skills requirements for delivering the finance job successfully. The finance team, together with business partners, is shaping the strategic directions and co-piloting successful implementation of priorities bringing on the table entrepreneurial, fresh, data-led, and fact-based view on different business challenges and opportunities. Planning is becoming more agile and flexible, scenario planning, new tools and methods are being widely used to ensure better and faster business decisions from E2E perspective. The finance team in Romania is recognized as a trusted business partner – strong collaboration across the business and embracing different perspectives was part of the success navigating the crisis and building the future.
How important is stakeholder management now and how does HEINEKEN do this process?
I personally don't like the term stakeholder management and prefer to speak about stakeholder engagement, as it is more relevant for the way we are doing business. I think that in order to create superior long-term value for business, one must take into account the interests of different stakeholders' groups and ensure that we run business that delivers on our commitments.
For example, we see an increasing interest in sustainability. This is no longer a trend, it's a necessity, a clear expectation from the most important category of stakeholders – from our consumers, and this is well captured in the high level of responsibility and care we take to run the business.
We are deeply committed to reducing our impact on the planet, that is why our new sustainability and responsibility strategy Brew a Better World. Raise the Bar 2030, sets our ambitious global objectives. We are bold on environment, social and responsible pillars, and together with the communities in which we operate, we want to bring our contribution to making the world a better place. And I my view, it is very important to embrace win-win mindset and ensure that we are building successful business for many years to come.