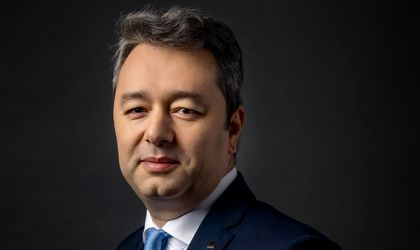 "A significant trend will be convergence and its adoption on a larger scale by users," believes Florin Popa, Business to Business Director at Orange Romania, who sat down with Business Review to talk about the evolution and main trends of the technology and telecom sectors, two of Romania's star sectors in 2022.
What will be the evolution of the technology segment in Romania this year and what factors will influence this evolution?
The accelerated digitization process that started two years ago shows no signs of slowing down, and it will keep the fast rhythm ongoing, even after the pandemic will be over, evolving stronger and stronger.
We are now part of a new remote society, where we can study, meet or work from home or anywhere, with an accelerated preference for e-shopping and home delivery. These shifts in customer & employee behaviour come in a context of economic instability, global supply chain frictions, and energy prices rising. In 2022, companies will keep on searching for solutions that improve online collaboration, and retail players will have a pressure to respond to consumer expectations, and also rethink their chains of supply.
Clearly, the telecom industry has to adapt, be more agile and overcome those challenging and influential factors, and deliver the highest standards of connectivity, that is vital for digital services to function.
Even if we rank very high in terms of internet speeds and future proof networks, because of the efforts telecom players are making, Romania is at the base of the Digital Economy and Society Index, ranking last among EU states. There is a lot of room to grow. However, this doesn't mean that in the past two years we have regressed from a tech and digital point of view. It means that, compared to other EU states, Romania hasn't adopted as much technology as other countries. We need to further speed up this process.
What are the main trends in the telecom area in Romania this year?
5G, with its broader applicability due to increased latency and guaranteed speeds, will change the worldwide business market and will show further growth in 2022. Moreover, it consumes less energy than other technologies, being much more environmentally friendly on the long run. Orange Business Services has already developed pilot projects with clients from automotive, smart city or mass-media industries and will show new uses cases in 2022.
5G is an important component of another global trend, the IoT sector, creating a space for massive IoT development in areas like self-driving cars or smart urban traffic. Through IoT functions & capabilities we can maximize the clever use of our resources, thus minimizing waste in water or electricity consumption.
We must mention also cyber ​​security, a key element for all companies and institutions that want to stay safe online. It is great that in an increasingly hyper connected world, companies and the public sector are finally acknowledging the importance of cyber security and all the digital protection measures for their business.
But for us, Orange Romania, a significant trend will be convergence and its adoption on a larger scale by users, that are showing interest in diversifying their communication, business and entertainment needs and options in a simplified way. We are glad that we made a bold step in embracing this trend by joining forces with Telekom Romania Communications, with the aim to develop together a complete offer with extensive coverage of fixed services, the best mobile services with the Orange network, including expanding 5G coverage, more diverse TV content and IT&C solutions to support digital transformation. Through convergence we can maximize the synergies between networks, developing solutions like Open RAN, but also other future proof networks, and maintaining them at the best operating parameters to support the economy.