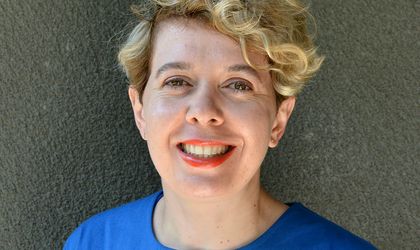 In October last year, Spoon took a new step towards the development of the data analysis and media performance services and will be developing new services and tools to solve the needs that customers feel in the relationship with the dynamics of the digital environment.
BR sat down with Claudia Chirilescu, owner Spoon, and talked about the agency's plans, the industry, how was 2022 and what trends should we expect next.
By Romanita Oprea
How was 2022 from a business point of view? What were the most important changes & novelties in the agency in 2022?
2022 was one of the most dynamic years for us. We managed to extend our portfolio of services, including a strategic data understanding with a focus on highligting relevant data or, better said, the prioritization of data and data interpretation considering the brand communication phase. We also have a dedicated team for following trends on the social media communities and TikTok and have extended our video communication skills.
I think the challenge comes from the environment external to the agency, namely the Romanian social climate, which tends to be pessimistic and fearful. Although Romania had one of the biggest economic growths in Europe, and there are incredibly many opportunities in our country, we still have an intrinsic fear of the future.
Generally, it was a very intense year in the marcomm industry with many projects and campaigns until the last days. Was it the same for Spoon?
Yes, and for us, it was a year with various projects, from fintech clients, business to business, to FMCG and pharma. The year ended with the feeling that you did not manage to complete everything on your list, and upon returning from Christmas vacation with the feeling that you never left. Work is intense in Romania, and I believe there are not enough free days to charge our batteries.
What about the pitches you entered?
Our business model is not centred on pitches. We have many partners with whom we collaborate on the development of communication and implementation strategies, and this is our main source of new business. Then there are the people with whom we collaborated in the past in a certain marketing team and who moved to another company and contacted us. And last but not least, we like to select the partners we work with, yes, because beyond brands and industries, the people you build with are the ones that matter the most, and because we put a lot of effort, we like to know that this our effort is appreciated.
What do you wish for 2023?
We would like to have more room to experiment. Too many hesitations paralyzes you and limits your options. Let's experiment and test more and more often! Go to the pace at which consumer behaviour changes, services are launched, innovations are made, etc. If you remain rigid, you lose before the start. So, we cultivate openness, courage and optimism inside our organisation.
What did clients want the most in 2022? Do you see any changes in their approaches?
Results and trackability. And actionable insights. They want to know what they can improve, what worked best, and what new tactics and tools we can test. Advertisers are much more open to new things. And they expect us to be already one step closer to where they want to be.
What do you consider the latest trends that are arriving in the marcomm industry and why?
Everything related to the metaverse is very attractive as a territory for creative people. Then everything related to AI is attractive for the entire industry because we want to be the first to understand what benefits it can bring to our work. Our industry has always been fascinated by the new, the more disruptive, the more exciting.
Where do you see the Romanian marcomm industry compared to the European one?
The budgets are at another level, much smaller, and this is where the conditioning comes in. We have talent and openness, but to do impactful projects, you often need big budgets for production and implementation.
Where do you believe to be our industry's main problems and how can they be changed?
Collaboration. Which I think is a national trait that is also reflected in our industry. If we collaborate more, we could also keep the standards higher. And this approach could be seen in the outcome and the level of the implemented projects. But even if we seem to agree on something, there would be a player that will break the rule, from fear that if it doesn't do it, someone else will.
How much of an important role are still having consultancy and strategy in 2023?
I am a great advocate of agencies and their role in the consultancy area. The agencies have a focus on innovation, are up to date with trends, have trained people on hand and a global view of the industry, having work experience in many industries. A somewhat opposite approach compared with an internal department from the client that ends up losing this perspective, the experience is limited to the industry in which it operates and no longer cultivates that bold and effervescent spirit.
What about data and research? What are your plans for your "For a smarter tomorrow" concept this year?
These aspects are seen every day by working, analyzing, and testing. It is difficult to speak in public when it comes to confidential data. But for us, they are a challenge that we accept every day and from which we, in turn, learn continuously, and I think it can be seen in the quality of the services we offer.
What are the trends in performance media in 2023, from your point of view?
Performance tools assisted by AI. All tools and software have AI algorithms that are constantly improving and that we benefit from in our daily work.
Do we still see the impact of the pandemic? How do you react and adapt?
Yes, but we were surprised by some of the effects. Many of them are contrary to what we expected. I thought that people would keep the tendency to avoid crowds, they would cook at home, etc. On the contrary, people have a huge thirst for socializing, they look for crowded places, festivals, etc. They don't cook at home, on the contrary, in Bucharest if you want to dine out in the city from Thursday to Sunday you need to have a reservation even for breakfast, and you have a table reservation interval of 1.5 max 2 hours, like in NY, as I like to say. In 2022, Romanians travelled intensively, to make up for the 2 years at home, meaning they doubled or even tripled the number of holidays. People's behaviour is sometimes unexpected, and it's wonderful to see all these changes that you often cannot predict.