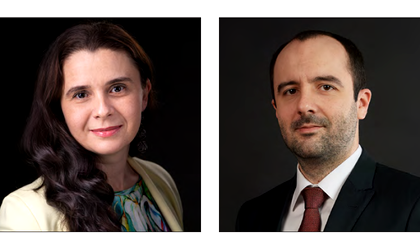 The efficiency of insolvency frameworks varies widely across EU Member States, and they all need to be aligned. For the first time, the Restructuring Directive establishes uniform rules for preventive restructuring frameworks aiming at avoiding (the stigma of) insolvency proceedings. All 27 EU member states must implement the European Restructuring Directive of 20 June 2019 by July 2022. One study found that half of all businesses in Europe survive less than 5 yearsand every year, 200,000 firms in the EU go bankrupt, causing over 1.7 million people to lose their jobs. Recovery rates are higher in economies where restructuring is the most common insolvency proceeding. On average, in such economies, creditors can expect to recover 83 percent of their claims, against an average of 57 percent in liquidation procedures[2].
The Directive aims to reduce barriers to cross-border investment related to differences between the Member States' restructuring and second chance frameworks, as well as to increase investment and job opportunities. It will also reduce the number of unnecessary liquidations of viable companies, maximising value for creditors, owners, and the economy as a whole, and increase the possibilities of cross-border restructurings.
To find out more about the directive, learn how restructuring actually works in other EU countries, and understand Romania's need for a change of mentality and a shift to a new mindset that doesn't condemn failure, but instead teaches us how to get back up after we fail, Business Review talked to CITR CEO Paul-Dieter Cirlanaru and Head of Legal Alina Popa in an exclusive interview.
What is the currents status of the Directive?
Paul-Dieter Cirlanaru: CITR was selected by the European Commission as the Consultant of the Romanian Justice Ministry, and in the process of drafting the law we carried out consultations with stakeholders involved in the restructuring and insolvency market: banks, businesses, authorities, syndic judges, and professionals (insolvency practitioners, business lawyers, valuators, notaries, bailiffs). We had studied various legislative frameworks on pre-insolvency and insolvency in the EU to identify better solutions to build both debtors and creditors' trust in pre-insolvency procedures and raise awareness about the first signs of financial trouble in business.
We have replaced rigid procedures with new procedures, which are based on successful reorganisation processes and always take into account the current needs and the profile of the entrepreneur. We understood that restructuring involves strategic compromise and a new mindset, consensus and negotiation, but also the development of an entrepreneurial profile to understand what the client is going through.
After public debates across ministries and government, the law has now reached Parliament, and we are expecting it to be adopted by the end of this month, as required by Directive provisions.
How does Romania compare to other countries in terms of legislation?
Alina Popa: According official data1 from the International Monetary Fund, Romania has been among the fastest-growing economies in Europe in recent years. At the same time, the information available also indicates that Romania still lags behind its potential, in part due to a lack of structural reforms and investment to support local entrepreneurs.
In recent years, Romanian insolvency legislation has improved significantly under the strict observation of the World Bank group on Insolvency4. That's why we can say that we do have a modern legislative framework on insolvency proceedings.
For instance, we had a look at the German legislation for transposing the Directive—STARUG—and we noticed things that our legislation already includes, such as voting by classes of claims, cross-class cram-down on judicial reorganisation, protection for creditors who must be treated better than in cases of bankruptcy.
What our legal framework lacks are functional pre-insolvency proceedings, and that was our focus for the new proposed law, which we drafted as consultants of the Romanian Justice Ministry. This will be the beginning of a new era for companies and for our economy, as we'll have a legislative framework for restructuring before ending up in insolvency.
The Directive will reduce costs for businesses and give entrepreneurs a second chance. Our question is, are entrepreneurs ready to take this opportunity?
Considering the existence such modern legislation, how come judicial reorganisation in Romania has such a low success rate of 2-3 percent?
Paul-Dieter Cirlanaru: A World Bank[3] report shows that most of the SMEs that open an insolvency procedure are more likely to end up in bankruptcy than undergo a successful judicial reorganisation. This is also the case in Romania. Why? Because entrepreneurs are facing the stigma of failure and tend to access the legal procedure very late. They often try to solve the problem by themselves, by accessing more financing and becoming personally involved with their own money. The consequences don't just appear at a personal level, but also at the economic level. Entrepreneurs lack the culture of partnership, of being stronger together than separately, of getting help while is not too late. This is a change we want to bring into Romania's entrepreneurial culture.
Business leaders need to understand that the global situation has changed and that a restructuring mindset and methodology can help keep their business on course.
We have modern legislation, but it's in vain if it is not applied. We need a new mindset. We need to leave the stigma and fear of failure behind. We need a shift of mentality in the business world to be able to implement new prevention and restructuring mechanisms. And it is not going to be easy, because our early education didn't teach us that failing is a part of progress.
The decline of a company is like a disease that is easy to cure if detected early. And just like in medicine, we can all agree that prevention is better than treatment. That is the mentality that we are looking to develop in business, too. When a company is facing difficulty—be it financial or operational—entrepreneurs need to access a restructuring procedure to prevent insolvency or even bankruptcy.
How will the restructuring legislation work?
Alina Popa: We invite the parties—the company and its creditors­—to a negotiation. Entrepreneurs tend to trust the decision of a judge, and so syndic judges remain involved, but their intervention is minimal, only acting as administrative authorities to the extent that's necessary to protect the interests of creditors and other stakeholders.
In short, the company and its creditors negotiate and after they reach an agreement with the support of an insolvency practitioner, they go to the syndic judge. The judge verifies whether the company is in difficulty, if the creditors' vote is carried out properly, if creditors are correctly treated, and if the proposed restructuring measures are viable and ensure the viability of the company and prevent insolvency. After this step, the restructuring plan created by the practitioner must be implemented by the company, under the insolvency practitioner's supervision.
Paul Dieter Cirlanaru: To conclude, we encourage entrepreneurs to be open to the new prevention and restructuring mechanisms because, at the end of the day, they bring a competitive advantage, helping them to get out of difficulty but also to improve business performance.
Considering everything that we've mentioned, it is still hard to identify the underlying condition is. Even though we benefit from the advantages of an emerging market and the solutions of modern legislation, we still need to understand what could motivate somebody to access these tools. In my opinion, we also need to look at the mindset of today's entrepreneurs and at existing attitudes towards restructuring solutions. If we don't learn that failure should be accepted and sometimes even encouraged in order to accelerate progress in our capitalist culture, we will remain unable to raise the level of expertise and practical solutions leading to real life success stories. Let's turn distress into a chapter of a company's history rather than see it as its inevitable demise.
***
[1]              According to Flash Eurobarometer 354 (2012), which also showed that 43% of Europeans would not start a business because of the fear of failure (p. 72).
[2]              World Bank Doing Business Index 2016.
[3] Saving Entrepreneurs, Saving Enterprises: Proposals on the Treatment of MSME Insolvency, 2018