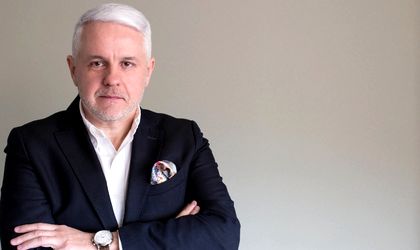 Catalin Pozdarie, General Manager at Hervis Romania, sat down with Business Review to talk about the evolution of the Romanian retail & e-commerce sectors in 2022 and his company's recent achievements and future plans.
What did 2022 mean for Hervis in terms of online and offline sales?
2022 started with high expectations, as it was the first year after the pandemic in which we thought there would be no significant external interferences. However, beginning at the end of February, new challenges arose, and we had to readapt our business strategy. With that in mind, for Hervis Sports Romania it was a good year. We expanded our brick-and-mortar network and reached a number of 48 stores by the end of 2022. These stores brought us the highest turnover we ever reached in Romania, that of 84 mil. EURO. At the same time, we refurbished 5 of our stores, giving them a fresh appearance and making them more attractive for our clients and suppliers. Regarding the online channels, the turnover increased; some performed very well, while others remained at the same levels as in 2021.
What is the ratio of online to offline sales?
The online channels are somewhere between 10 and 15%.
What are your plans for development in 2023?
For 2023 we are looking to expand our physical network, and we planned several openings, both in towns where we already have shops and in new ones. With this in mind, as a business, we also depend on the real estate developers and the delivery of their projects. If these projects don't progress according to the plan for several reasons, then we are obliged to postpone.
For the e-commerce segment, what do you think will be the trend this year?
The entire e-commerce market will slightly increase but for sure not as rapidly as some of the specialists foreseen in 2020. E-commerce indubitably is part of today's or future omnichannel strategy for any international retailer.
Has there been a change in the consumption behaviour of Romanians in terms of online commerce last year compared to the pandemic period? 
As mentioned before, Hervis managed to increase online sales in 2022. Nevertheless, any other online-only retailer had to accept a decrease under the level of 2021, far below their expectations for the given year. Regarding the customer's behavior, we saw a lack of interest in the higher-priced articles or long-term-use items.
What tools did your company use last year to retain existing customers and attract new ones?
In 2022 Hervis Sports launched the new APP company-wide in all countries. The APP helped towards smoother and more effective communication with the customers. Among its many features, the APP allows customers to get the latest information about our campaigns, product releases, and many others. Moreover, the users can have an overview of their bonus points, which they get from previous purchases, and can be used for future purchases.