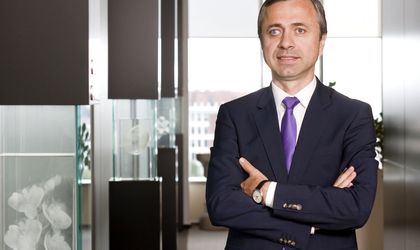 This month, Business Review will host the sixth edition of the Foreign Investors Summit, the largest annual event focusing on foreign investors in Romania. Ahead of the event, we spoke to Ionut Simion, the Country Managing Partner of PwC Romania, to answer some of the most pressing questions on this topic.
By Catalin Alistari
Last year, Poland became a member of the developed countries' group, setting a precedent for Eastern European countries. Recent developments in the Romanian economy seem to have created a favourable climate for our country to follow in Poland's footsteps. As former members of the communist bloc, Romania and Poland seemed to have started on an equal footing. How did Poland manage to gain such an advantage in its development?
Let's first note that on September 26, FTSE Russell upgraded the Romanian capital market from frontier to emerging market status, which was a historical moment and excellent news for all investors in our country and particularly for AmCham members, who actively contributed to this achievement through their efforts to increase the quality of infrastructure and the legislative framework. A functional capital market is critical in connecting a national economy to the global economy in a fierce and increasingly complex global competition for financing, and it was an ingredient that had been missing from Romania's investment offer.
It's true that Poland has performed better in the last 30 years, and one of the possible reasons is their better awareness of the challenges Eastern European countries faced after the fall of the iron curtain. But another big difference was the fact that Poland already had the Solidarity movement, which forced the entire nation to really think about alternatives to communism. Meanwhile, Romania was desperate to change the system, moved very quickly and ended up in a vacuum, something that I don't think any other Eastern European country experienced. A shift in the economic paradigm was natural, but Romania suffered the most because nobody took responsibility. At one point, we carried out a comparative analysis which showed that Romania wasted an entire decade between 1996 and 2006.
Although in 1990 the difference between Romania and the other countries in the region was almost insignificant in terms of GDP per capita, five years later the others had slowly begun to outline a plan, set out objectives and targets, while we had nothing of the sort. This came to light when the first wave of Eastern European countries joined the EU, ahead of us, in 2004. Three years may not seem like much of a difference, but they were decisive. They didn't know what to do with the EU money in the beginning either, but they caught up quickly.
When Romania finally joined the bloc, Poland had already made strong investments using EU funds. In terms of foreign direct investments, statistics show that Poland had attracted over EUR 200 billion by the end of last year, while Romania had only attracted EUR 81 billion. Indeed, Poland is a bigger country, almost double in size. But they knew how to use the money, with good infrastructure and development projects. They also had the necessary workforce, even though many people had left the country. But Poland was able to bring people back, with good repatriation programmes, providing support and jobs. This is another major difference. Poland invested in production units and created many jobs. As a regional hub, it can get finance, science and engineering professionals to come back and find good jobs. It also attracted many Ukrainians to cover its workforce deficit. We weren't even able to attract people from Moldova. 
Beyond the above-mentioned preconditions, what did Polish governments do differently from those in Romania?
Poland used fiscal policy as an extremely efficient tool, even though it didn't have a fiscal liberalization system. Perhaps Romania's adoption of a flat income tax was the right decision to make at the time, but this system has been so perverted that we no longer really have a flat tax. We have a 10 percent income tax, a 5 percent dividend tax, a 16 percent profit tax, the 19 percent VAT, and others. Poland applied a different system, so at the time of the 2008 crisis they had two stability pillars that allowed it to be the only European country to not experience a recession. First, they had the 2012 European Football Championship project, on which they followed through – they invested in infrastructure, borrowed money and kept everyone employed. They boosted revenues for all the companies involved, which had positive effects on the entire economy. At the same time, they had enough fiscal space to cut taxes, which was impossible in Romania due to the already reduced 16 percent flat tax. 
We also have an issue with VAT collection. We've only just reduced the collection gap from 44 to 36 percent in the last five years. Poland's VAT gap has shrunk from 28 to 14 percent only in two years through a massive fiscal reform. The VAT collection gap is Romania's biggest problem. While the growth engine represented by the state's capital investments is missing altogether, the other engine, namely the state's ability to collect taxes, which would allow it to create fiscal space and boost development, was killed off at the exact moment when it was about to become productive. 
Romania contracted a loan from the World Bank to implement a modern IT system for the ANAF. Poland also borrowed EUR 80 million, but from the EU. We know the case very well because PwC acted as a project manager and did what the Polish state would have done – acquired the technological solutions, created a friendly interface, took into account the needs and requirements of the beneficiary, and delivered a modern tax collection system. The 10 percent VAT gap is essentially tax evasion, not what we call "non-compliance". 
To make you aware of the size of the problem, a 5 percent improvement in revenues to the state budget as a percentage of GDP means EUR 10 billion – the equivalent of Romania's annual public investment budget. But lately this money hasn't been spent, either because it didn't exist due to the failed tax collection or because it was used to sustain other public spending. We understand the need to adjust salaries, to increase pensions, but instead of buying the fish, we should've learned how to use a fishing rod. The biggest harm done by the absence of public investments is the failure to engage the most important economic sector, namely Romanian companies, local SMEs. The lack of public investments meant that local businesses were no longer able to create jobs, forcing people to look for work abroad.
We're touching upon another one of Romania's major problems. Could the workforce deficit be an obstacle in our country's development?
Definitely. Using the reasoning above, Romanian workers in many sectors have had to go abroad to find jobs. Most of them initially left for a short period of 3-6 months, but many still haven't returned, and those who leave for more than three years tend to never return because they're highly adaptable and quick to integrate. As a result, Romania has a huge workforce deficit – it needs about a million more people in order to sustain an economic growth of 3-3.5 percent for the next 5 to 7 years.
But there are no plans to increase birth rates, no projects to bring back those who have left. For example, our education system has no strategy, we've had multiple reforms, and nobody understands it anymore. This is where we can point to another difference between us and countries in the region – a lack of continuity in governing that is specific to Romania. Since 2012, we've had 11 different prime ministers and 12 finance ministers. What kind of vision or national project can you expect from such a country?
A developed economy is one that innovates. In your opinion, does the Romanian economy have this capacity?
I'll provide a multifaceted response, and I'll start with the empirical aspect. The main innovator, empirically, is an individual who has an idea and decides to act on it – the entrepreneur. While we haven't really had an entrepreneur class in Romania so far, I've been talking to more and more young people who are thinking of doing something, opening a business, exploring an idea, even though they may not yet have a business plan. I like to think that the new generation of entrepreneurs will come up with new ideas and solutions. 
Then there's the establishment side – things we've invested in as a country. We've had tax exemptions for IT workers for over a decade now. People have been talking about eliminating these facilities and I don't think that would be good for the Romanian economy. We may talk about introducing such facilities in other sectors, but the main reason for these facilities in the IT&C sector is that can generate added value quickly. This industry, which was insignificant a few years ago, is now generating 6 percent of GDP and that number may go up to 12 percent in less than 5 years.
It would be a mistake to remove these fiscal incentives because the IT industry is still growing strongly in Romania and we must keep these professionals in the country. The future is about technology and this is Romania's only chance to quickly catch up with developed countries. I greatly trust Romanians' ability to innovate and do brilliant research.
This is the third pillar: fiscal incentives for research. I've had many discussions with tax authorities on this subject. In my opinion, any help provided to those who include at least a small R&D component in their products or services is essential. We must restore the R&D know-how, and Romanian entrepreneurs will inevitably learn how to go from idea to prototype and then to a final product. At this moment, there is a fiscal credit measure for this field, but it's not functional.
We haven't managed to create an effective system of incentives. "Made in Romania" has had some success but it's still far from what's happening in Poland, Hungary or the Czech Republic. We should invest more in national pride and put more trust in Romanians who are building something.