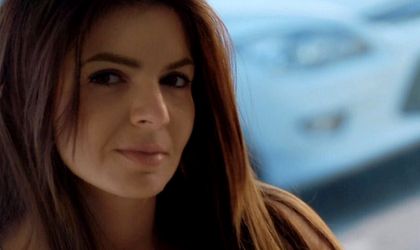 Elite Business Women's vision is to build the first elite community of women entrepreneurs laying the foundation of an entrepreneurial culture at an international level, while becoming a valuable tool in the development of women's entrepreneurship in Romania as well as worldwide, by encouraging and building partnerships with other countries. BR met with Brand Ambassador Cristiana Dima and discussed the company's roots and first steps in Constanta, as well as its main targets for 2019 and how it plans to support Romanian female entrepreneurs.
By Romanita Oprea
How did you decide to launch Elite Business Women in Constanta?
Bianca Tudor (founder Elite Business Women): We launched EBW in May 2015 in Bucharest, a great event at the Bucharest Stock Exchange. To this launching event we invited Oana Stan, founder of Techir from Techirghiol as a Speaker in our Panel of Young Entrepreneurs.  
Due to the success of this event, Oana Stan suggested she could help us launch Elite Business Women in Constanta. I did some research and learned that Constanta is a part of the business triangle of Bucharest, Constanta, and Cluj, and there are a lot of SMEs and women entrepreneurs in Constanta. Happy to conclude that it was a smart choice, as our Elite Business Club has been thriving in Constanta, since 2005, having brought together more than 1,000 women entrepreneurs so far.
The organization's mission states that its goal is to become a valuable tool in the development of the feminine entrepreneurship in Romania, but also at a global level, by encouraging the intermediation of partnerships with other countries. Please tell us more about the countries you have in mind and why.
We are an international company for women entrepreneurs present in the UK, Portugal, Belgium and Italy. Our business development plan is focused on Europe for the next 3 years and expanding to the countries in the Danube Region – Ukraine, Bulgaria, Hungary, Germany, Austria, Croatia, Bosnia Herzegovina. This strategy is also a result of the fact that we are part of the Women in Business Project. We are aiming to expand on other continents too, and we already have some partnerships in place with the Embassy of Argentina and Columbia.
I have the certainty that Elite Business Women will become a global company for women entrepreneurs and an important tool for business internationalization.
Who is your main target?  
We are happy to work with elite women entrepreneurs determined to build a business and a life they love!
Our main target are women entrepreneurs as we promote entrepreneurship among women to decrease the large rate of unemployment, and at the same time we target SMEs as well as all the active players in the market with the same audience as us to build strong partnerships for greater instruments for entrepreneurs.
What are your goals for 2019 and what will be the main actions and events you'll organise?
Our main goal in 2019 is expansion in Europe, to continue our representation in places besides the UK, Portugal, Belgium and Italy. Secondly we are aiming for 1,000 new members and over 3,000 participants in our events taking into account the fact that at the moment we have a community of 8,000 women entrepreneurs at an international level.
What do you offer that is different to other women's organizations ?
First of all, we are a company not an association or an NGO. This means that we are focused on the continuous improvement of our services and products. We mix our business with CSR campaigns such as the "They Have Succeeded" campaign – 3000 women entrepreneurs attended in Romania, UK and Portugal. I will add that we are a social entrepreneurship business.
Secondly, besides connecting people in the networking events we help them to develop their companies with various tools, such as: sales programs, mastermind board programs, media kit programs, business internationalization programs and 1 to 1 business consultancy together with our partners such as Francize.ro, The Alpha Group International, Noble Manhattan Coaching.
And last but not least, we are an international company, connecting entrepreneurs via our online platform and business events.
Cristiana, what does it represent for you and your career to be an Ambassador for Elite Business Women?
I have always wanted to do something big for the community I live in. I have been doing volunteering and charity since I was in high school and after that in AIESEC, but I felt that it was not enough. I have tried politics. It didn't work.  So I accepted this challenge.
This is an exciting opportunity for me to make a positive contribution to future of Constanta's business environment, by providing opportunities to other business women, by helping them with their entrepreneurial challenges or by encouraging more women to explore enterprise as an attractive career option.
How do you see the organization impacting Constanta's business market?
Our main focus is on SMEs. Constanta is one of the cities with great economic potential. Investing in women's entrepreneurship is good for business and essential for economic growth. Small to medium sized enterprises (SMEs) are a key driver of economic growth.
To do so, we will work with mentors and advisers, organize women entrepreneur's panels, mastermind groups, international meetings for those who want to internationalize their business. We will scale building of trust, personal and business connections between more experienced and less experienced women entrepreneurs or managers. Amplifying the exchange of practices, useful tips, users and meaningful contacts leads to strengthening of skills and business development. This is an open invitation for all women to discover their innate power, listen to each other, and act together.
When will the first event in Constanta take place and what can you tell us about it?
Our first event on 2019 will be on 21st of February and it is called: "Dream Big and Make It Happen". This event it will be dedicated to opening the space for connecting local companies, managers, freelancers. We will have as invites women leading their business to share the experience they gained, lessons learned, challenges, questions, stories. We will also discuss the development plan for Constanta's EBW Community for the next year.
How important, in your opinion, is the networking in business nowadays?
If you'll look around you can see that the most connected people are often the most successful.
But when your calendar is overbooked with family commitments and work appointments, the last thing you want to do is make small talk with strangers. When you'll think that you are too busy for another networking event, please remember that networking is a long term investment, because it is. A networking event gives you the opportunity to marketing your business and yourself, and best of all to create connections (investment ☺) This can always lead to future opportunities in terms of business.  
Networking helps you to stay on top of the latest trends in your industry, to keep a pulse on the job market or to meet prospective mentors or business partners, or just to gain access to the necessary resources that will foster your business development.
Networking is art and science. There are some rules or we can name them steps, in order to Get the Most Out of a Networking Event for your business. But will talk about this next time ☺.