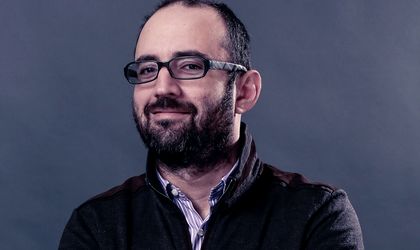 Especially in the recent working from home and pandemic environment when direct interaction with business partners, colleagues and clients becomes harder and harder, one needs tools to help the company grow and the teams excel in what they do and create.
By Romanita Oprea
Teamogy is a comprehensive cloud system for professional services companies that covers all steps from first contact with the client, budgeting, project management to capacity planning and time reporting, 3rd party cost and client billing. It connects internal teams and supports collaboration and communications inside the company and it lets your team work anytime and from anywhere. The company entered the Romanian market this year, therefore BR decided to talk with Cristi Cucu, Country Manager Romania at Teamogy, in order to find out more about the tool and the company's strategy on the Romanian market.
What are the main aspects that should be remembered about Teamogy?
Teamogy is a system for management, daily work and collaboration of the entire team.  It's dedicated to marketing agencies, design studios, architects, lawyers or consultancy companies (simply said all Professional Services companies). The company that has been developing Teamogy is AD-IN-ONE from Prague, a company with over 20 years of experience in developing integrated system to help companies in growing their businesses.
When was Teamogy launched and what are its advantages on the market? 
15 years ago AD-IN-ONE developed a system called also AD-IN-ONE which is used by thousands of users worldwide including Romania (for example GMP Group, Centrade | Cheil, Propaganda, etc).
Teamogy is the successor of AD-IN-ONE and was released at the end of 2018 after 3 years of development.
Teamogy's  advantages are superb user experience and easy customization for different industry needs and specializations.  The most important change is that the system is fully cloud based – easily accessible by anyone, onboarding is fast and effortless in a matter of hours. The only thing you need is to have internet connection and then you can just enjoy having your company in the palm of your hands.
How did the company decide to enter the Romanian market?
Teamogy already had very interesting clients in Romania with hundreds of users. And the company's representatives have always been considering their existing and also future clients as their partners. This is their business philosophy. And I consider it to be a very strong one and one that motivated me to become part of the team.
At the same time, the business relationship is not built on a client-supplier point of view, but on a partnership point of view. Therefore, they decided to open an office here to improve the onboarding assistance and reaction rate to the client's needs and demands. The decision to implement Teamogy was a decision which influences a company for at least 5 years from now on, which means it is a very important milestone in every company decision. And we want to stay closer to our clients and support them.
Is your business strategy different for the Romanian market than other countries you are activating on and why?
Every market has its particularities, so yes, in general, our business strategy differs from one country to another. From our point of view Romania is still young and there is plenty of room in growing. Considering what is happening now we believe that Romania is in pole position to become a great market to invest in. We want to be a part of it.
We have also localised Teamogy to Romanian language, we implemented local financial settings like VAT rates, currencies and many others. Any company can easily start to use it.
Whom to you address your services the most and why?
Teamogy is a comprehensive solution in one system dedicated to PR agencies, advertising, event, direct marketing, online, design studios, architects, lawyers or consultancy companies from small to multinational. We've decided to make Teamogy available to all of the above industries and so far we have a really great feedback from the market.
Do you have a different approach for each category of clients or some specialized, personalized tools?
As mentioned before, Teamogy is an integrated project management tool that offers all the major needs of a company, including of course the communication agencies. Every company may have different flows, procedures and business needs that could easily be setup in Teamogy.
However, finally all companies want to behave in a very similar way – do profitable jobs, have well organised and productive people and keep finances and documents under control. And that's what Teamogy is all about.
What do you consider to be Teamogy's competition and / or how do you approach it?
I believe that nowadays competition exists almost in almost every industry. There are many different tools already used in companies. While being in the middle of the marketing industry I have been working with some of these tools, but until now I haven't seen and worked with such an integrated tool as Teamogy.
Companies are usually using many different applications which are not easily compatible. So to get a comprehensive view of the company is very challenging. Also, people usually enter data several times into different systems. Teamogy can replace most of them and also provide a great user experience at the same time.
Our system is user friendly, easy to implement, cloud based and transparent regarding costs, all-in-one tool. With easy access from anywhere, Teamogy is a modern cloud system for management, daily work and communication for the entire team. It can really replace many different incompatible applications.  We also bring our expertise and experiences directly in local language and local settings. If anybody needs help, we are here ready for them.
All your business data is connected and integrated into one homogeneous system. It is simple and intuitive for daily tasks and management and a mixture of the different incompatible and problematic connectable applications is mostly used. Hemlock for your team, extra costs and wasted time for your company.
At the same time, you will know what your people are working on. With Teamogy, you can schedule the tasks and time of your workforce on individual clients and you can keep track of the time actually worked. Without asking, you know what your people are currently working on and how effective they are.
You can share information and communicate with the team directly in Teamogy. All outputs are clearly assigned to jobs or tasks. Attachments, comments and notifications help to communicate faster and more efficiently.
You will know your company profit at any time. In Teamogy, you can easily create all of the financial documents that affect your company profits. Direct Revenues (sales invoices to clients) and Direct Costs (purchase orders) determine the gross margin. Operating costs, such as rentals and maintenance costs, are also planned and tracked.
With all the data you need, your profit is available with just one click. We believe a lot in efficiency and in its friendly and intuitive interface, one that will make you used it as fast as you use a socializing network, only here we are in a business environment and ready to grow each others' companies.