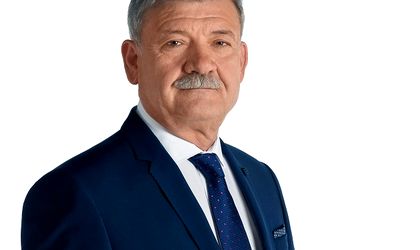 Alba Iulia mayor Mircea Hava says that 33 private companies are currently involved in the pilot for the smart development of the city, adding that the authorities are looking at ways to enhance the partnership with various companies in a bid to spur investments in the area.
By Ovidiu Posirca
What is the value of projects implemented to date in Alba Iulia under smart city principles?
Alba Iulia Smart City is a pilot project, and pilot is the term that has to be perceived accordingly. The good side for the local budget is that the costs of the pilot are practically zero. The concept relies on closing partnerships free of any financial commitment from the municipality's side. Why? Because at the moment companies are testing smart solutions in Alba Iulia, which doesn't mean that they will ultimately remain the city. However, there is a big 'but' in the positive sense: being the city with the biggest absorption of EU funds in Romania, with the most hard-working and involved team, we are doing all we can to avoid these solutions leaving Alba Iulia. We, in Alba Iulia, have never missed a train. We won't miss it this time either. For example, we are testing several solutions for smart lighting, together with Orange, Philips and Schreder. Recently, we submitted a draft plan for public lighting worth EUR 5 million.
The value of the projects stands at over EUR 1.5 million, but companies are not obliged to tell us how much they spend in the city. What is for sure is that each company does its own financial evaluation before implementing solutions in a pilot project.
Which smart city inspires Alba Iulia?
We don't have and can't afford to have in any administration in Romania super specialists in smart cities. We see what others have been doing and we specialize. It's a process. Each dialogue with representatives of companies and their specialists represents for us a course from which we learn as much as we can. It's a mix of people, very well coordinated, some with the experience of tech multinationals, others with technical experience in administration, but young creatives, full of energy, that have chosen to support the development of Alba Iulia instead of leaving their country.
There are great successful models in implementing intelligent city projects, but we are following the pilot path to learning to digest the sums that are needed later for buying, using and maintaining the smart city. Vienna, Amsterdam, Seoul, and Dubai are among the most successful cities.
What are the objectives of the municipality in developing Alba Iulia under the smart city concept?
With the smart project, we want to open new perspectives, both for citizens and potential investors.
Right now we are implementing high-tech solutions, but also spending money on the city's infrastructure.  The most important thing is that we are active players. In Alba Iulia, investors have the terrain prepared, literally and for free. If we also add all the smart solutions and the proximity to the highway, the biggest historic stronghold and the biggest golf resort, I can say that Alba Iulia is becoming, through the smart city project, a business-friendly city.
We were the first city in Romania to organize public transport for a conurbation with almost 100,000 inhabitants. Many of them work in Alba Iulia and neighboring rural areas; others study in the city. We are a city where transport has been fully accessed through e-ticketing since 2007.
How many companies are involved in this project? Is there a strategy to continue the collaboration with private players after the implementation of the pilot projects?
At present, 33 private companies are involved in our smart city project, with 80 smart solutions that are in the testing phase, are functional or are going to be implemented.
The strategy for future collaboration, after the Alba Iulia Smart City pilot is concluded (somewhere in 2019), will be to use each advantage, piece of knowledge and additional benefits and results obtained in order to know what to ask private companies when we effectively buy smart solutions and services.
Mircea Hava has been the mayor of Alba Iulia for more than two decades. Under his mandate, the municipality kicked off a pilot for the development of the city under smart principles. He is a graduate of the Chemical Technology Faculty within the Politechnics Institute Timisoara and has undertaken several postgraduate courses in administration management.