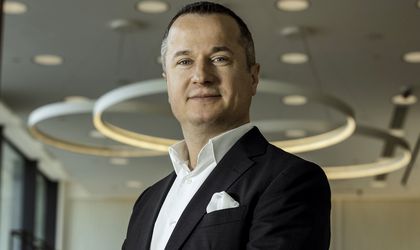 Antoniu Panait, Managing Director at Vastint, the real estate development company whose buildings are all LEED Platinum certified, talks about the vital role of green buildings inside a smart city ecosystem.
By Anda Sebesi
What role do green and smart buildings play in unleashing the full potential of a smart city?
A "smart" city is defined as a city that collects relevant data and strives to use modern technology to streamline traffic, encourage public transportation, reduce pollution and energy consumption, and seeks to improve citizens' relationship with the authorities, their living conditions, as well as health and educational systems. In short, a smart city uses technology to improve the lives of its inhabitants. With today's rising concerns for the environment, it's only natural for green buildings to continue to grow in popularity. Whether we are talking about residential structures or corporate facilities, the new generation of architects and developers are finding ways to contribute to the preservation of our ecosystem while reducing carbon footprints. The development of green buildings must be synchronised with that of other elements that make up a smart city, so that the whole ecosystem grows in size and value, having a direct impact on the people living there, increasing their quality of life.
How would you describe the concept of green and smart buildings from Vastint's perspective?
Vastint is a real estate developer who aims to build ecosystems that are as green and sustainable as possible, and that is why all of our buildings have obtained LEED Platinum certifications with such high scores.
To define the green building concept for Vastint, we should start with the most important aspects of our projects. First, I would mention the excellent indoor environment, which definitely helps improve employees' quality of life and provides support to employers in creating a great office environment, through technical details such as healthy air conditioning and a superior ventilation system that provides 100 percent fresh air, combined with our standard 3-metre floor height, great design of common areas, and our great care for outdoor spaces.
Our actions to reduce water waste are an important part of our projects and we've truly added value to this concept through an internal campaign to save and reuse water. Furthermore, installing water purification systems that enable water recycling and allow us to make use of alternative sources of water (e.g. rainwater) will not only preserve this vital natural resource, but it will also protect clean water sources for the future. Increased efficiency, especially in terms of energy, through the equipment we use at both Timpuri Noi Square and Business Garden Bucharest, is another feature of our projects that we are very proud of, and it also generates lower maintenance costs and reduces overall operational costs. Sustainable architecture is not only more energy-efficient and healthier for its inhabitants, but it is also environmentally-friendly. By reducing our reliance on non-renewable resources such as coal and oil, green architecture can actually promote and maintain cleaner surroundings. Just by designing a project with a long-term investment for our future and for the coming generations in mind, we can create a better environment that can be both secure and less intrusive to nature.
How important are green and smart buildings in improving the lives, health, and wellbeing of both citizens and employees?
The buildings are a small part of a whole that has many components, all of which must align so that citizens can benefit from a better living and working environment. It's a process that needs to be carried out step by step, and to which private and state entities must contribute equally. It is clear that green and smart cities should be a priority for medium and long-term developments, and that they should deploy new technological solutions that can help us transition to a more sustainable future.