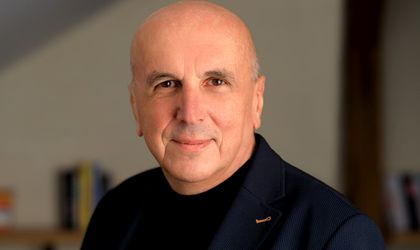 In our latest exclusive interview, Business Review reached out to Adrian Stanciu, Associate Dean for Knowledge and Leadership at Bucharest International School of Management, to talk about what BISM brings new to the business education in Romania, the story behind the project, and how young entrepreneurs can grow and succeed to become established professionals in their respective fields.
As the Associate Dean for Knowledge and Leadership at the Bucharest International School of Management (Former MSM), what can you tell us about this project and the story behind it?
The founders of the school worked in various capacities for the Romanian branch of the business school of Central European University. My friend and partner, Dorina Surugiu-Kocsolade, was Program Director and I was just an Adjunct Lecturer. CEU was going through a radical rethinking of their strategy and decided to stop all their international expansion, virtually overnight. We were left with pretty much all the infrastructure needed to run an MBA, without the MBA program itself J. So, we decided to reach out to other business schools and forge an alliance. This is how we ended up partnering with Maastricht School of Management, now a part of Maastricht University to launch their MBA program in Bucharest. That program is now on its 13-th cohort. It was a very tough journey at times, but after a few years we had a brand solid enough to enable us to start other programs. Last year, we partnered with Abertay University in Dundee, Scotland, to bring three of their undergrad programs to Bucharest. That is when we decided to rebrand the school in Bucharest International School of Management (BISM).
This fall, BISM will launch 3 new business undergraduate programs, what can you tell us them, who are they for and what should students expect?
They are business programs, bachelor level, offered in partnership with Abertay University, giving a UK BA degree. In line with our "signature" and values, the courses will be delivered by people with both academic and business acumen, people with significant personal business experience in the subjects that they teach. Some of the faculty are even EMBA alumni of ours, from early cohorts. Also, the programs will offer credited internships in various of the leading local businesses and a stretch of courses in Dundee, at Abertay, blending together the best of what the two partners have to offer, bringing g a solid, diverse international experience on top of the actual knowledge and degree. Our aim is to keep in country some of the young people who are contemplating studying abroad, offering them the same or, I dare say, better experience and maybe enticing them to continue working and living in Romania.
You teach Leadership and Organizational Behavior, Managing Cultural Diversity and Leading people and organizations at BISM Executive MBA program. What can you tell us, from this perspective, about the Romanian business environment and its evolution?
When I started my work as organizational consultant, the Romanian business landscape was very, very different. In a research conducted by my partners from Human Synergistics Romania and myself in 2009, the average Romanian company encouraged internal competition more than 94% of the organisations in the world, used punishment to motivate people more than 96% of organisations in the world and provided meaning in people's work less than 10% of those organisations. Most of Romanian businesses where a harsh, transactional, command-and-control, carrot-and-stick type of organisations with toxic cultures. 13 years later, one can still find such workplaces around, sadly, but they are far from being the norm anymore. Many organisations nowadays, and I must say that the vast majority of those seem to be young, entrepreneurial and dynamic, are built on a completely different paradigm, caring for their mission, for their values and for their people and building nurturing, inclusive environments. Even those who can not yet be described in these words are moving in this direction, helping them transform themselves is my main work and I get to see their efforts firsthand. Romanians are a very cynical bunch and I know that what I say here will be disparaged and ridiculed by some of the readers, but it is a fact, I have a lot of data to back it up. It is true that older organisations and, especially, large international corporations have a very strong attachment to the status quo and are difficult to change, but even they have felt the pressure for change and are taking steps, albeit smaller and at a slower pace. All in all, the movement is in the right direction. We have many things to thanks for this trend, but, in my view, the two main factors are technological progress, especially information technological progress and generational shifts.
What makes the BISM programs different from, let's say, the business programs of a public university?
We have a challenge, but also an opportunity, for not being a standard University, being it public or private. We do not have faculty on the payroll that we have to keep and provide with work, we do not have internal politics and we can work with a diverse and very knowledgeable faculty. We have a policy of bringing in front of the students only people who have a lot of firsthand experience with the subjects that they are teaching, people with provable track records of business success that also have a gift and a passion for teaching and solid theoretical knowledge. All our courses get rated by students and if rates are low, we take corrective action or change the teacher. I know there is a debate around such a policy, but it works very well for us. Myself I am considered one of the most demanding teachers, but that has no impact on my ratings. The explanation is that we are very careful to recruit people who come to our school to get enlightment and education not a degree, and that changes everything, beginning with the dynamic in class. We also approach our subjects from an angle of challenging established paradigms and assumptions, pushing the envelope and expanding people's horizons. Last, but not least, all our programs have a very strong attachment to real-life examples, projects, guests and interactions, so participants are put in contact with the best the business environment can offer, and I do not use the term lightly; we are blessed to have in our partner alumni and faculty network representatives of some of the best organisations in the country. In one sentence, we aim to educate change agents.
What are the main ingredients for an aspiring entrepreneur who's just getting started in the business world to have a successful and smooth professional development?
If the question is about a young person, at the beginning of their career, my advice is to embrace failure. Entrepreneurship is about trying things and failing repeatedly until you find your footing. There is no better time to fall and raise again than in your 20's. Formal education helps, but I strongly recommend (and I may be biased here) an education that is tied to the real world, to practical experience, that leaves them time and mental space for trying new things. Our school was a founding member in the Entrepreneurship Academy, from which we exited two years ago. Students there are required to build a business from day one. Those who succeed by graduation to build a successful business are, typically on their third attempt in four years!
Internships and mentoring programs are often underestimated in our country, but how important are they in your opinion in order to get started on the right track as a business professional?
In my view, they are essential, especially for undergraduates. If you look at EMBA students, they already have a job and a career, the subject is moot for them, but for youngsters it is paramount. Spending three to five years in an academic institution with little connection to the business world is an enormous waste of time for someone who aspires to an entrepreneurial career, or even a standard business career in an organization. While education is for sure important, hitting the ground running, so to speak, when one graduates has an enormous impact on one's future trajectory. This is, in my view, the Achille's heel of the "standard" education model, at least as far as business education is concerned. I heard many times employers wondering how can someone, who graduated a BA program in management, expect to be hired as a manager, and I fully concur with them. Management is, most of all, a practical, empirical discipline. Academic knowledge is fine, if it is strongly related to practical applications and looks at the world of tomorrow more than the one of yesterday. A lot of Romanian academic institutions focus on conveying exhaustive knowledge, generally in guise of classifications and definitions, rather than a "craft". This has very little practical value, if any. Like engineering or medicine, management education has to be built on a very strong link with the reality that it serves, it is a professional degree much more than an academic one.
Adrian Stanciu is a leading Organizational Development consultant in Romania, specializing in organizational culture management and change. His work touched more than 50 organizations, large or small, in Romania and other countries, and many hundreds of managers and leaders. He is the Associate Dean for Knowledge & Leadership of BISM – Bucharest International School of Management.