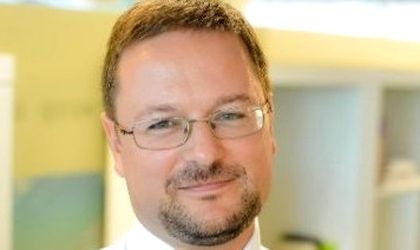 The management of Erste Asset Management GmbH has named Horia Braun-Erdei in the position of executive chairman (CEO) of Erste Asset Management Romania. He will replace Dragos Neacsu, who decided to take on personal plans.
Horia Braun-Erdei (42 years old) is an experienced investment management professional, with a 17-year career in the financial industry, of which 10 in the fund management segment, taking over management positions in Romania and in the time Central and Eastern Europe.
Currently chief economist of the Romanian Commercial Bank, Horia Braun-Erdei has been authorized as a member of the Supervisory Board of EAM Romania since February 2019. Dragoș Neacșu, until recently CEO of Erste Asset Management Romania, will dedicate himself to personal plans.
"We would like to thank Dragos Neacșu for the achievements and dedication shown at Erste Asset Management Romania and we wish him all the best in his future career. I am convinced that the arrival of Horia Braun-Erdei from BCR, our main partner in Romania, brought us a person with strong management capabilities and a clear strategic vision for the management of assets in Romania. Horia will ensure that EAM Romania will continue its successful path, "said Heinz Bednar, CEO of Erste Asset Management.
The change is expected for November 1 and is subject to authorization by the Financial Supervisory Authority.