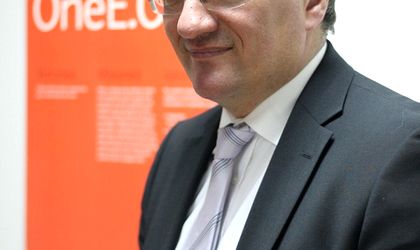 E.ON Romania is starting 2010 with its main objective to keep a positive cash flow and keep up its annual investment strategy. Frank Hajdinjak, GM of E.ON Romania, told Business Review that an important target this year is to keep a close eye on its main debtors: the CETs and CFR.
Dana Ciuraru
What are E.ON Romania's expectations for its relations with the authorities, following the presidential elections?
After the presidential elections, what we hope is that we get a period of stability and a strong government, which must develop and bring the country out of the economic and financial crisis. Regarding the price increase we requested from the Romanian Energy Regulatory Authority (ANRE) starting January 1, 2010, all our requests are justified. We expect an open and fair dialogue with the ANRE to find a solution which suits the economy, the customers and the operators in the market, allowing the latter a reasonable return on their investment.
What are your main arguments for the price increase?
Starting with the electricity, we have a loss carry forward from the previous years and out of this we should get a price increase of 12 percent. In addition, we can see additional pressure from rising prices of production for captive customers. On the gas side, we have a loss carry forward that justifies a price rise of 15 percent. It very much depends on how the big consumers like Interagro, Azomures and ELCEN react during the year, how much gas they ask for, which could increase the gas import quota in the gas basket, leading to additional price pressure. We hope to have a slight increase of about 1 percent in consumption this year. We also estimate that the import gas price will increase in stages over the year, creating further pressure. We estimate that the import gas price will rise by 25 percent by the end of the year, compared with the price level from the end of 2009.
Who are your main debtors?
On the electricity side we have a loss carry forward from the previous years of RON 86 million and on the gas side about RON 700 million, using data from the end of 2009. These sums also include a volume correction which is part of the regulation, because what we deliver to the ANRE is cost-based on the volume. Of course, if the volume changes there has to be an adjustment, and if the volume falls it must be a volume adjustment which is foreseen in the regulatory framework. We have been successfully managing our bad debts, even during the crisis, and we have also increased our efforts to daily monitor certain customers with cash flow problems.
Where we have come a cropper is with state-owned companies. So, on the gas side it is mainly the CETs (thermal power plants) with ongoing payment trouble, while on the electricity side the main debtor is CFR. Outstanding debt amounted to RON 133 million at the end of last year, which of course greatly affects our cash flow and the situation and stability of our company.
What is the status of E.ON Romania's energy production projects?
Regarding the renewable energy projects, we are securing land and setting up some wind measuring spots in the Moldavian area, so the projects are imminent. We will definitely see some visible results in 2011. We are aiming for a project of some 72 MW to 100 MW.
As for the cogeneration project in collaboration with Termoelectrica in Braila, it has been slightly delayed owing to some problems with the land, so the project company will probably be founded in the first half of this year. The total investment for Braila, an 800 MW project, is about EUR 1 billion to EUR 1.2 billion. We haven't yet discussed with E.ON shareholders what the structure of the financing will be. However, one thing is clear to us: if we cannot guarantee a decent return on investment it will be very difficult to convince our shareholders to put fresh money into the Romanian market to build a new power plant. Also, we are analyzing some gas deposit projects in collaboration with Romanian partners.
What is E.ON Romania's budget strategy, given the crisis?
Our investment budget for 2009 was reduced by 40 percent mainly due to the financial crisis and of course the pressure we have come under from the regulatory office, which forced us to cut our investment. But we expect similar investment for the coming years, amounting to EUR 60 million for electricity and gas distribution alone.
However, there is a huge pressure in the market: for instance if nothing happens by way of the recovery of significant debts, such as CFR's for instance, then we will have to cut our investments. We will have to cut further jobs with immediate effect. This reorganization and restructuring will continue this year as well. Since we first came to Romania in 2005 we have reduced our work force by 5,000. As for the company's 2009 results, let's say we will have positive results in the group but they will be far below the shareholders' expectations.
How does E.ON Romania try to limit energy theft?
It is a big issue. In fact, we started a project last year, in Bacau county, because we realized that technological and non-technological losses were extremely high. To be exact, we have so far identified 800 cases, some households, but in particular many business installations not in line with the legal framework. We have already found around 6GW/h of lost energy consumption. We will continue this type of project and we will also take all legal measures to recover our money.