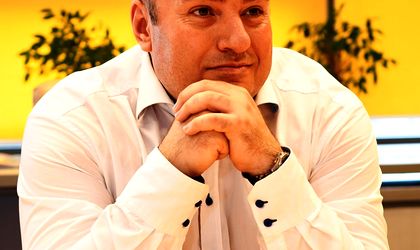 Policolor announces changes in top management of the company, with Daniel Olaeru taking the position of national sales director for Consumer Market. With nearly 20 years experience in the FMCG industry and nine years in the field of decorative paints, he will coordinate Policolor sales operations on the DIY market in Romania.
Daniel Olaeru joins this month Policolor-Orgachim's management team, his last position being the National Key Account Manager at another company in the industry.
"I want to build a team of champions, because a company such as Policolor, which has been working since 1965, deserves this. Moreover, it is a year of celebration in which SPOR is 20 years old, so nothing more appropriate. I know we can do this and I'm ready for a new challenge," says the new director.
A graduate of the Polytechnic University of Bucharest and of the Marketing Faculty of Spiru Haret University, Daniel Oleiru has formed his entire professional experience in Sales & Trade, where he has been active for almost 30 years, occupying preponderant leadership positions.