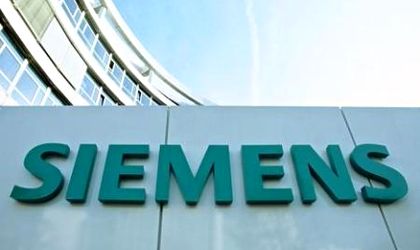 Siemens Romania will have a new CEO starting October 1.  Cristian Secosan will also take the position of manager of the Siemens office in the Republic of Moldova. Until October the position will be held by Titus Loew, the CFO of the company.
Throughout his career, Cristian Secosan has held management positions within some of the most important companies in the field of energy and engineering. Previously, he also held Siemens CEO position from July 2009 to August 2012. As CEO of Siemens SRL, Cristian Secosan will continue to develop the strategic direction of the company: electrification, automation and digitization. Until the debut of Cristian Seosan's mandate, the responsibilities of the Chief Executive Officer of Siemens SRL are taken over by Titus Loew, CFO of the company.
The activity of the Siemens representative in the Republic of Moldova will be coordinated during the transition period of Dr. Otto Oberparleiter. George Cătălin Costache left Siemens starting June 30, 2018.
With a history of 113 years in Romania, Siemens currently operates 4 factories and 4 local research and development centers with more than 2,000 employees. Starting with the fiscal year 2017, Siemens SRL took over the coordination of sales activities of the German group in the Republic of Moldova. In the 2017 fiscal year ending September 30, Siemens SRL recorded revenues of approximately EUR 136 million.