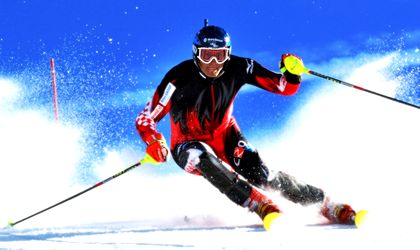 While the Winter Olympic Games in Sochi take the world by snowstorm, we at Business Review thought this would be the perfect time to combine the worlds of sports and business practices.
We went to some of the most prominent figures in the Romanian business landscape and asked them about the sports they practice and how those activities help them be better leaders in their field.
Cristian Herghelegiu, CEO, Gecad Net
Sports practiced: In 1986, I tried cross-country skiing for the first time, as lessons were included in the military practice I did at high school. In 1995, I discovered alpine skiing, since when I haven't tried anything else.
Correlation between business management and sport: I believe sport can be a faithful mirror to participants, including through the perspective of the management style of the relevant sport. I personally like things that happen with a certain speed, with interesting dynamics, in business. I think I have a natural appetite for risk, for the new, for something that has a predictable risk of not going according to plan. I like untraveled paths; I like to do something that others before me haven't yet done.
Nikolai Beckers, CEO, Romtelecom & Cosmote Romania
Sports practiced: I enjoy skiing and playing tennis, but golf is my biggest passion. I have played it for more than 15 years.
Correlation between business management and sport: I believe that good business management is about a clear vision and courage. That is also the case for sport, and especially for golf: you need a well centered plan and very few disruptive elements, such as noise – which can be represented by collateral circumstances. The secret ingredient is courage, which makes the difference between an amateur and a professional player. Just like in business.
Christophe Weller, managing partner, COS
Sports practiced: I have skied since I was ten years old, and I've spent at least two weeks per year skiing for 35 years now.
Correlation between business management and sport: Running a business and being an athlete have lots of
similarities. To be successful, in both cases, you need to be ambitious, disciplined and goal oriented, and, above all, have confidence in yourself and resilience. Running a business is, like sport, a matter dealt with every day. You dedicate time to it every day, whether in thoughts or actions. It is a team effort in both cases, even for individual sports (athletes have personal coaches and support staff). You could do it alone but you would most likely lose your mind and health, and you would not perform as well as if you were surrounded by a strong team.
Oana Vasiliu