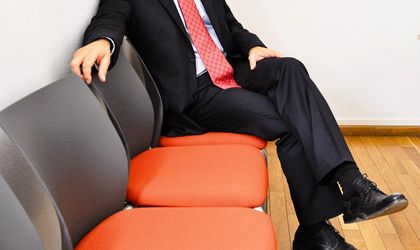 3TS Capital Partners is raising money for a EUR 150 million fund which could invest a third of its capital in Romania. Soon after making an exit from one of its businesses, Mihai Sfintescu, partner with 3TS in Romania, talks to Business Review about new acquisitions and exit potential.
Corina Saceanu
You previously said you had obtained a good yield on the recent CMU sale. What does a good yield mean these days in Romania?
It varies with the context of the deal: one can pursue several objectives. There is the price. There are also internal reasons why the sale is pursued. A good yield varies on the activity sector. In some sectors investors will be happy if they recover the sum they invested. In non-cyclical sectors, such as health care, the internal rentability rate (IRR) is over 20 percent. Based on how long the company was owned it can trigger a money-on-money multiple between 1.5 and 3. A rentability rate of over 20 percent is very good compared to putting money in credit instruments, which brings under a ten percent return.
What would the rentability rate have been two or three years ago?
The decrease in multiples was very small in health care. Moreover, for companies with unique features, there was almost no change in these multiples. Investors are more likely to pay near maximum prices for this kind of company. Prices have dropped, even in the health care sector, for assets which are seen as weaker competitors on the market. CMU is the leader on the premium corporate subscription segment, a business which has developed constantly, so even during the crisis it has seen increases of 70 percent in turnover, while keeping profit margins.
The fund bought CMU three years ago. Is this the average holding period for 3TS?
Not necessarily, the timing of an exit reflects several factors. We consider the evolution of the business, whether the objectives in the business plan when investing have been achieved. There are also internal issues related to the fund's portfolio policy which could drive a sale. Investors in the fund could request it. There is also the market context, in this case the M&A healthcare market in CEE. In our case, it also depends on the entrepreneur's position. It's not advisable to exit without agreement from the entrepreneur.
Which of these was more important in the exit from CMU?
There were internal considerations relating to what the investors in the fund wanted, but also because CMU had unique features on the healthcare market, it was likely we'd get a good price and a good yield upon sale, which happened. Sometimes funds start an exit process but if they don't get the results they want they delay the sale. But in this case the offers were very satisfactory.
To what extent do you believe that in a year or two you would have made a better exit from CMU?
It's possible we would have got a higher price. But we got a very good price now given the current conditions and we could also follow our internal demands.
You have announced a new private equity fund, with EUR 150 million in equity. In what sectors will it invest?
We will look at the same sectors as we have in the past, which include services, such as health care, business services, even financial services later on, as well as technology, media and telecom. We have already invested in online media in Romania and Bulgaria. We could also look at TV stations, less likely at the print media segment, although we could look at a combination of print and online presence. Online media was more interesting for us in Romania and Bulgaria, where the markets are less mature and where there is room for growth. The IT area is also interesting for 3TS Cisco Growth Fund.
We will look at consumer goods and renewable energy. On energy we already have a company in Austria and we have pursued smaller projects. We are thinking about adopting a similar strategy, but also considering the launch of a specialized renewable energy fund which could pursue bigger projects. This is still being discussed.
If EUR 150 million is the equity component, how much could the fund have together with debt?
Banks have a low appetite for leverage after a period of excess. We could make acquisitions without leverage and then leverage the companies we buy. We might do this in the beginning. After that, we could use the typical leverage solution. In the past it was possible to reach a 50/50 equity-debt ratio. It's hard to estimate when banks will resume the lending appetite of a few years ago.
How much could Romania get from this equity component?
We haven't set a limit for each country – it depends on opportunities – but I would expect to invest at least a third of it in Romania. Romania and Poland are key markets for us. The second fund we have raised still has some money but we usually keep that for follow-up investments in the firms we already own. But our priority at the moment is to raise the new fund and prepare the companies in the portfolio for exits. In some cases this also means achieving certain development objectives.
From the existing funds, around 40 percent of one and around 30 percent of another has been invested in Romania. There is a strong entrepreneurial culture here. We will pursue an equity ticket between EUR 7 and 20 million, with an average of EUR 12 to 14 million.
Since the CMU exit, have you received more requests than usual to take over companies in Romania?
Many have contacted us since the sale. I took a short holiday immediately after the deal but my colleagues received a lot of e-mails from various entrepreneurs. We normally get such proposals, but the week after announcing the deal we got more than usual.
How many of the offers you receive lead to serious discussions? What is the success rate?
We have to be very selective in choosing investments. From a first discussion to sealing a deal there are a lot of things to do. If the sector is interesting and the project looks promising we have initial discussions, but it's a long way to making a deal.
Do you expect to buy anything this year? Are you in advanced negotiations for any new deal?
We are always in discussions, which is normal for an investment fund. We also have advanced discussions, referring to the overall portfolio, not only to Romania. At any given moment we have incipient discussions and advanced talks for new projects. We will target both majority and minority share packages with extended rights, depending on the situation.
Are you a hands-on investor for the companies you own?
We are active within our portfolio. Immediately after we make an investment or even before signing a deal, we think about what we could improve. This remains valid throughout the holding period. We get involved while consulting with the entrepreneur and other partners. We also have direct connections with the operational management. This is in fact a top management resource for the entrepreneur. Being a shareholder offers more levers than an external consultant would.
You previously said portfolio management was a focus now, rather than new acquisitions. Is this still the case?
It has been a very difficult year. In Romania the economic contraction was 7 percent, so firms in the portfolio of private equity funds have been affected. Shareholders are more interested in the money they have invested rather than in future investments. I am not one of those who want to wait and see statistics to start investing, but after such a dramatic drop, one focuses on the portfolio, even if also looking at new investments, but not as a priority activity.
What about Romprest? How has it evolved from 2007 until now?
The business model for Romprest is non-cyclical. Sanitation and cleaning services are not affected by economic cycles so the business model was not directly affected by the crisis. Negative influences came from cashflow issues from clients.
Romprest increased in 2008 compared to the previous period – its turnover rose six-fold compared to 2006, for example. In 2009 we sold the repairing and road construction division, so the 2009 revenues figure is slightly lower. For 2010 we are trying to increase while looking at cashflow management. In 2007 and 2008 the priority was to gain market share, but from 2009 we became more cautious on the cashflow side.
To what extent is it possible for you to make an exit in Romania from some of the businesses you have invested in in 2007, when you also bought into CMU?
Anything is possible; we have discussions all the time. An investment fund is more flexible. Strategic investors are more structured in this way and have certain deadlines. If somebody comes along with a very good offer, even if a sale was not on the cards, you would consider selling.
corina.saceanu@business-review.ro