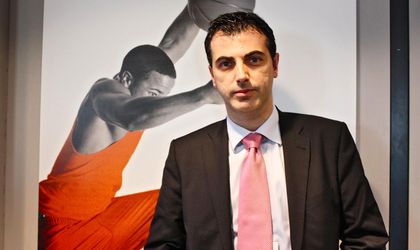 How much has Intralot invested on the local market and have you reached break-even?
Since 1992, the year the company signed a contract to supply equipment and software to Loteria Romana (LR, the state-owned lottery company), we have invested about EUR 150 million for software, infrastructure and service in Romania. We have not yet recovered the investment and we'll see, depending on the LR's revenues over the coming years, if we recover it by the end of the contract, in 2013. Intralot renewed its contract with the LR in 2000, and it runs until 2013.
What are your results in Romania?
Since 2008, the local business has fallen slightly because of the crisis, and the decline has continued this year as well. Loteria Romana's revenues are falling, and to return to growth it needs to expand its network of agencies and to promote new products. Sales of lottery tickets, although they are popular among Romanians, are in decline. In order to support the network expansion of lotto agencies, Intralot has opened 30 such units in franchise in major cities this year, with an average investment of EUR 15,000 per shop. It was a pilot project, meant to teach our partner how to operate such an agency, but the performance was not satisfactory. Therefore, we have started to close some of these units and furthermore – as the LR isn't paying attention to our initiative – I think we will drop it soon.
After the contract with Loteria Romana expires, is Intralot still considering entering the Romanian market?
It is premature to say what the company's strategy will be in 2013. We will explore all possibilities. We will see what the regulatory framework is at that time and after this analysis we will make a decision. In this area, the business strategy depends on market regulations and control at the time. The contract signed between Intralot and Loteria Romana prohibits us to provide solutions both to other players on the Romanian market, as well as to directly enter as an operator in Romania. The Intralot business in Romania generates some 10 percent of the group's global turnover, which amounted to over EUR 900 million in 2009.
dana.verdes@business-review.ro