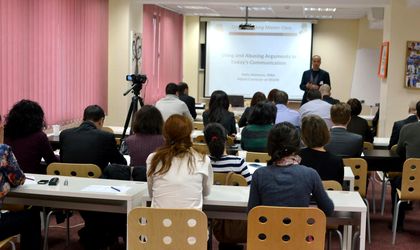 Youth creates innovation. There is no bigger challenge in the life and career of any manager than the scary day when you are promoted from specialist to your first management position. It is a career move long anticipated, craved for, repeatedly requested to your boss and to HR. And now it is finally there, and it hits you like a tsunami.
All of a sudden, overnight, your life changes dramatically, and, to your amazement and chagrin, not to the better. You come from a position of relative power and respect. You were the best specialist in the team, the one who knew all the answers, the one who everybody looked up to and came to for advice. You were also the one who always hit your numbers, who never let your bosses and team down. Your life was good, and your career and success were under your control, tightly wrapped around your little finger.
And now, just over night, all that has changed. Your success and your advancement suddenly depend on the performance of another 8 people, all of them being less skilled than you are! It's scary and confusing.
You thought you had it nailed down, but now you realize you know nothing about how to make this thing work. It is like when you had your first baby. No one told you it was so tough. And the demands keep on piling up: from your boss, from your subordinates, who constantly come for help and guidance and from your peers who involve you in all sorts of projects and meetings. And you feel overwhelmed, behind schedule and snowed under.
You had no idea it was going to be so hectic. Sounds familiar? We've all been there, right? And we all tried to cope as best we could. Usually, it took us a while to figure it all out, to understand that our role is neither to make the targets of all our subordinates, nor to have all the answers to all their questions, nor to fight our peers for scarce resources. It takes a while, and during this time you do what you know to do best, what made you successful in the past, you become the super-mega-extra specialist of your team, and thus the rut gets deeper.
The reason all these things happen is that organizations, somehow, expect their young managers to pick things up on the fly, with minimum guidance. Read none, in many cases. This makes them take a far longer time to become productive with a fair share missing the mark completely. This burns significant resources but, as these are never accounted for, they don't seem to matter. Well, they do. The Young Managers Program is designed to dramatically speed up this process, to make them make a leap forward. Geared towards freshly promoted managers or for those in line for a forthcoming promotion, the
Program will provide them with knowledge and skills designed to help them make a quick and smooth transition from the role of specialist to that of manager.
The Program combines classroom time with self-learning, coaching and on the job mentoring to achieve the maximum possible impact. Think about how much time and productivity is lost in those months when young managers frantically looking for answers. All that can be history now.
The first series of the Young Managers Program will start in May 2015 with the following curriculum:
Courses:
1. Financial Intelligence
2. Understanding Strategy
3. Marketing Essentials
4. Business Dynamics
5. Managing People
6. SLX – Situational Leadership Experience
7. Project Management
8. Critical Thinking
9. Managing Growth Through Innovation
Coaching – 2 sessions/person
Instructors:
Joy Chan
Florin Ilie
Robin van Rozen
Khaled Wahba
Adrian Stanciu
Viorel Panaite
Istvan Kocsolade
Radu Atanasiu
Sergiu Negut
Mihaela Reese
Admission fees:
• one person: 3.000 euro
• 2 or 3 people from the same company: 2.750 euro/person
• 4 or more people from the same company: 2.500 euro/person
Courses take place every other weekend and last for 3 months.
The courses are delivered in Romanian. Exceptions: the courses where the Lecturers are English speakers, and the groups of students where there is at least one person who does not speak Romanian.In order to enroll the program, it is rquired to fill in a form and send a CV  to info@msmromania.org.