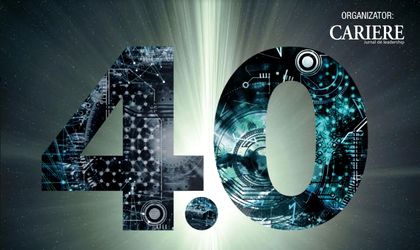 On May 22, 2019, at Sheraton Bucharest Hotel, CARIERE Magazine will host the Leadership 4.0 – Leaders'  transformation in the digital economy event.
The Keynote speaker will be Matthew K. Cross, an internationally-known writer, speaker and top strategist. He is the founder and CEO of Leadership Alliance, a personalised consulting firm that works with Fortune 100 organisations and elite institutions such as Stanford University.
Companies with whom Matthew K. Cross has worked include: Bank of America, ING, BlackRock, Allianz, Merill Lynch, UBS, Home Depot, and Qlik.
A specialist of the Hoshin North Star process, an athlete and a visionary, Matthew offers guidance for leadership, brilliance, alignment and performance for organisations, teams and people. His next book, "The most successful business story never told," is dedicated to systems behind successful organisations.
He has previously published books such as:
The Hoshin NorthStar Process- Set your priorities straight in 7 Steps;
The Millionaire's Map; Nature's Secret Nutrient—Golden ratio Biohack
for PEAK health, performance & longevity;
The Little Book of Romanian Wisdom;
The Golden Ratio & Fibonacci Sequence.
The conference and the workshops during the Leadership 4.0 event will focus on decision makers in companies who want to understand how leadership has evolved and how the role of leaders changes in the digital era.
Discussion topics include:
How millennials are revolutionsing leadership styles and how leaders manage teams' resistance to change;
A leader's ability to influence and the most important traits and skills a leader should have;
Managing the mix of generations and how leaders should manage generational conflict;
How leaders should choose people in their teams;
Skills and personality diversity in teams;
Humble leadership: what it is, why and how it works in the digital era;
How to motivate people to reach peak performance.
Speakers include: Cristina Timis – VP Cris-Tim group; Dragos Ion – Managing Partner, iD learning; Lucia Pop – Managing Director, ALP Edu Pro – The Open University Partner; Prof. Dr. Lavinia Rasca – Strategy and Entrepreneurship professor, ASEBUSS; moderator Daniela Palade Teodorescu, Editor-in-Chief at CARIERE Magazine.  
The event will have 150 participants: CEOs, GMs, Business Unit Directors, Sales Directors, Entrepreneurs, HR Managers, L&D Managers, OD Managers, Talent Managers, EE Managers, team leaders and specialists who want to improve their teams' performance.
Event Partners: iD Learning, Telekom, ALP Edu Pro – The Open University Partner, Cris-Tim Group; Annual partner: Romanian Software.
More details about participating and signing up for the event can be found on the official website: https://revistacariere.ro/eveniment-cariere/leadership-4-0-transformarea-liderilor-in-economia-digitala/