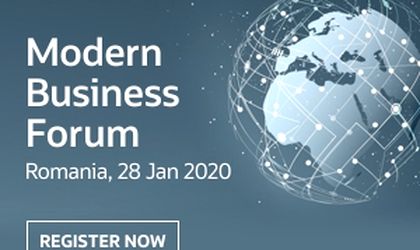 Business Review is pleased to recommend our partner's event, the Oracle Business Forum, held on January 28th, at Stejarii Country Club in Bucharest.
At the Oracle Modern Business Forum in Bucharest, leaders and professionals across from across key functions will converge, meet, and discuss how to reimagine the future of their businesses. Are you ready to join them and explore how to deliver the future, today?
Explore how to unlock insights so you can build value, drive change, and enable excellence in the connected enterprise. Meet Oracle and Partner experts in the areas of Finance, Human Resources, Supply Chain, Marketing, Sales, Customer Service, and more.
Hear on the Panel discussion how Oracle customers are delivering new organizational value and efficiency.
The event's agenda can be viewed here.
Don't miss the chance to join Oracle experts and discover how organizations are adapting for the future. Register now to learn more about the special programmes for your area of interest in finance, HR, marketing or sales.