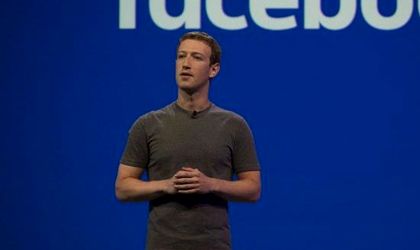 Even if there is still a fuss around Facebook, Mark Zuckerberg says he's still the best person to lead the company, according to BBC.
"When you're building something like Facebook which is unprecedented in the world,  there are things that you're going to mess up, " said Zuckerberg on Wednesday.
"What I think people should hold us accountable for is if we are learning from our mistakes," he added.
Zuckerberg is Facebook's CEO as well as chairman of the company's board.
Asked if his position had been discussed, he replied: "Not that I know of!"
Recent reports around improper data gathering by third parties, as well as fake news and propaganda have led to questioning Zuckerberg's ability to lead a company.
Scott Stringer, head of New York City's pension fund, said this week that Zuckerberg should resign. The fund owns approximately USD 1 billion-worth of the social network.
"By design, he can't be fired – he can only resign. Which is exactly what he should now do," said Stringer.
So far Zuckerberg told reporters that not a single person at the company had been fired over the Cambridge Analytica scandal.
Next week Zuckerberg will head to Washington to testify before Congress.