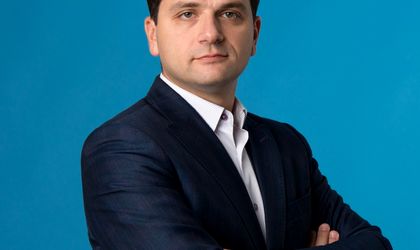 Zitec, one of the main local developers of online apps, attracted an investment of over EUR 1.7 million from eMAG, which will accelerate its expansion on the market. The company is planning to increase its team, open offices outside of Bucharest, and the creation of a department specialized in attracting EU funds and grants, as well as kickstart activities aimed at growing the European and US client portfolio.
Zitec's operations saw a constant growth trend in the past five years and reached in 2016 a turnover of EUR 4 million, with a profitability indicator (EBITDA) on the increase, to 12 percent. The capital boost, which will take place through a series of deals, considered the growth potential in the services, software development and online marketing sector, as well as Zitec's investment portfolio in start-ups. Zitec's portfolio of investments of companies includes Zipongo.com (US), cosQuare.com (the Netherlands) and publishing house HAC!BD (Romania).
"We are very glad that we managed to obtain this investment which, in the first place, offers us the validation of a Romanian services business, started from scratch, throughout 14 years. Moreover, it is an acknowledgment from a renowned player. We continue to be an entrepreneurial company, independent, something which made possible this deal, alongside a very good coordination of strategic objectives," Alexandra Lapusan, Zitec CEO and founder.
The investor will provide the company's access to capital, know-how and global connections for development. The make up of the management team will remain unchanged.
"This strategic deal will allow us to continue the accelerated development of certain broad local and regional projects, with a major impact on the market, with the support of a partner with advances competences in IT services. Moreover, it is an acknowledgement of results obtained by the Zitec team in the past years and of the excellent collaboration we had in the previous joint projects," eMAG CEO Iulian Stanciu said.
The Grigorescu Stefanica law firm provided assistance during the deal by directly involving managing partner Catalin Grigorescu and associate Ciprian Frandes, and Jlaw provided specialized IT consulting services through lawyers Claudia Jelea and Mihai Jelea.
Georgeta Gheorghe