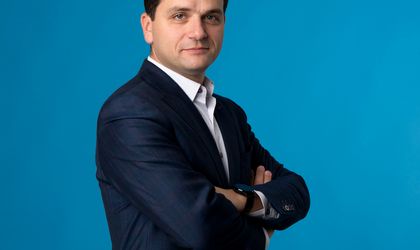 The American start-up Zipongo, in which Romania app maker Zitec holds a minority stake, has raised USD 18 million in a new financing round.
The Silicon Valley-based company has been able to attract USD 28 million up to now to finance the development of various apps in the nutritional area.
The new funding round attracted Mayfield Fund, whose portfolio includes several investments in the health sector and other investors that are already involved in the start-up, such as Excel Venture Management.
Romanian Zitec was an early-stage investor in  Zipongo and provided support for the firm until the first financing round.

Zipongo has focused on wellness in its first development phase and  right now it plans to get involved in the prevention of diabetes and obesity.
"The obtaining of a new financing round, in Silicon Valley, by one of the start-ups supported by Zitec right from the start is another confirmation that our strategy is working," said Alexandru Lapusan, CEO Zitec.
Zitec reported last year a turnover of EUR 4.5 million and 40 percent of the business was generated on international markets. Aside from Zipongo, the Romanian company invested in Dutch cosQuare.com and local publisher HAC!BD. This year, Zitec took over Inotec, the digital marketing company.
Ovidiu Posirca