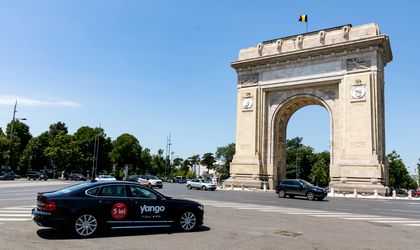 The ride-hailing app Yango received a two-years technical permit from the Ministry of Transportation, Infrastructure and Communications for operation as a digital platform for the intermediation of alternative transportation.
Thus, Yango fully complies with the provisions of the Government Emergency Ordinance no. 49/2019, which regulates ride-hailing in Romania.
"By obtaining the technical permit for ride-hailing, Yango has once again demonstrated its commitment to the Romanian market and its firm plans to continue its expansion here. We also encourage and support our partners' and their drivers' efforts to comply with the provisions of the Emergency Ordinance including obtaining permit for alternative transport until February 1st, the deadline for authorization, in order to be able to carry out their activity without any impediment, under the conditions required by the law." Says Andrei Voicu, Regional Manager of Yango in Romania.
The company announces that in order to encourage and sustain the authorization process, it will provide a set of bonuses to its partners' drivers who will fully comply by February 1st.
Yango entered the Romanian market in June 2019 and is currently offering its users four categories of services: Economy – which offers rides starting from LEI 5, Comfort – select trips starting from LEI 15, Premium – rides with luxury cars starting from a fare of LEI 20 and Taxi – orders operated by partner taxi companies.