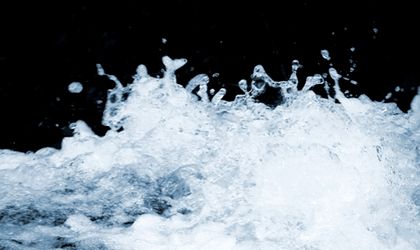 In light of the fact that March 22 is celebrated as World Water Day, the WWF Romania draws attention to importance of balancing the need for energy with the need to protect aquatic ecosystems and water quality.
"Hydropower, but not at any cost" says WWF Romania, that mentions it has signed a collaboration deal with the Department for Water, Forestry and Fish. The new protocol include commitments to align production of hydropower to European Standards regarding conservation of nature. Romania will pass a new law containing measures to protect the Danube region and outline "exclusion zones" where hydropower installations are to be banned.
The authorities have committed to pass the new law by the end of the month of may. WWF has already submitted a set of criteria to determine the areas that can be excluded. The NGO designed a map around these criteria that includes rivers with enormous ecological value.
WWF supports renewable energy, but only on the condition that the construction and maintenance of these sources do not cause irreparable damage to the environment with negative effects for local communities, nature and country.
"Even the most avid economists are starting to recognise that we cannot build a future by ignoring the present. Our long term strategy must be based on an economy that not only generates immediate value but also assures a continuity and regeneration of impacted areas. We do no wish to stop the development of energy infrastructure in Romania, but we want these investments to be made with a long term perspective. That way, everybody can win", according to Magor Csibi, director of WWF Romania.
Renewable energy overshoots target, reaching 41 pct of Romania's electrical consumption