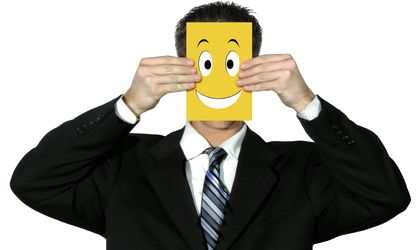 According to a Gallup survey published in Wednesday, world happiness levels are at their lowest level in more than a decade, Reuters reports. The number of people who report high stress levels is rising, the survey revealed.
The unhappiest country is the world was Conflict-hit Central African Republic (CAR), with Iraq coming in second.
"Collectively, the world is more stressed, worried, sad and in pain today than we've ever seen it," Mohamed Younis, the group's managing editor, wrote in a foreword to the study.
Gallup surveyed more than 154,000 people across 146 countries on whether they had felt pain, worry, stress, anger or sadness the previous day. The results showed that the global mood was at its gloomiest since the first such survey was conducted in 2006.
Sub-Saharan Africa stood out, with 24 of 35 countries surveyed reaching a 10-year happiness lows last year. The main cause behind this development is the civic unrest that is crippling healthcare systems and causing widespread hunger, the survey shows.
"In CAR and some of these other places, high percentages of the population are just struggling to afford the basics," the study's lead author, Julie Ray, told Reuters.