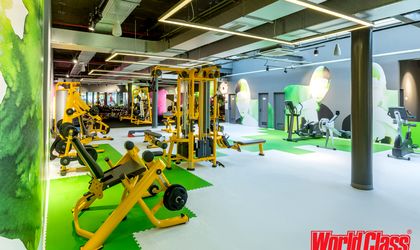 World Class Romania will open a new club at Veranda Mall in Obor district, Bucharest, reaching to 33rd  center in Romania.  The new club will be opened in the second part of the year, covering 1.500 square meters.
"Each and every new World Class center that we open in Romania is a strategic move that takes us one step closer to our mission: to influence and educate more and more Romanians to adopt a more active lifestyle while practicing sports," said Kent Orrgren, CEO World Class Romania.
Romanians are starting to take up on the healthy living trend and statistics look promising in the big cities. In the EU, Finland leads the top with 54.1 percent of its population practicing sports for at least two hours and a half per week, while Romania ranks the last, with only 7,5 percent (Eurostat).
Obor district is a high-density population area in Bucharest that has recently seen tremendous development with the inauguration of Veranda Mall.
Integrated at Bronze package category, the club offers its members the chance to upgrade to different type of memberships.