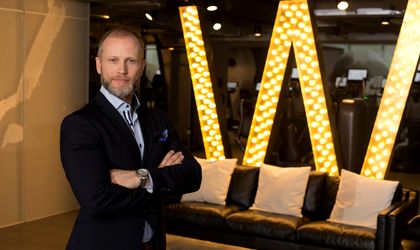 World Class, the leading health and fitness chain in Romania, announced a strategic long-term partnership with Under Armour, a major professional sport equipment and shoes producers worldwide.
By joining forces, Under Armour and World Class will offer various benefits to the chain's members, focusing on encouraging more people to adopt a healthy routine and facilitating ways to improve their life while becoming more active.
"We wanted more than a partner to collaborate with and the only way to achieve this is with someone who is like-minded. We are honored to announce the strategic long-term partnership with Under Armour, a strong internationally recognized brand. This is an important step to continue our work in influencing the people to become more active, more often, while promoting health and an active lifestyle. The best have joined forces and Under Armour shares an unyielding commitment to excellence as well as a growing enthusiasm and a desire to spread a relevant message about the power, the energy and the resistance. Through passion and relentless pursuit of innovation, I believe this association will help us to successfully achieve our goal: to inspire people to include sports in their daily routine.", said Kent Orrgren, CEO World Class Romania.
After the first opening in Baneasa Shopping City, The Under Armour store in Afi Cotroceni becomes the second opening of the brand in Romania. Under Armour commercializes clothing, shoes wear and sport equipment for men, women and youth and will definitely become the favorite destination for athletes and for those who practice sports regularly.