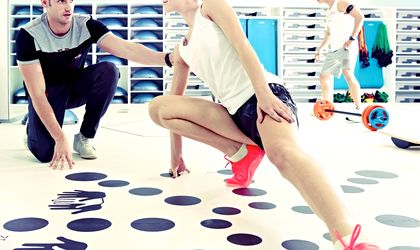 Swedish fitness group World Class has opened a new fitness unit in America House, the 7th such venue in Bucharest and the 9th in Romania, including centers in Timisoara and Cluj.
The center was opened on the first floor of America House, managed by the French real estate investment and asset company AEW Europe. It has a surface of 920 square meters and is planned to expand by an additional 105 square meters, being the only modern gym in Victoriei Square which offers strength, cardio, functional training, cycling, aerobic classes, as well as wet and dry sauna.
"The total investment for the 9th centers of World Class amounts to approximately EUR 900,000, including fit-out and fitness equipments. The landlord, represented by AEW Europe also contributes in covering the costs together with World Class. Our objective is to open 15 to 20 World Class centers by 2014, including the confirmed 2 new locations in Titan and Floreasca," according to Mikael Fredholm, CEO of World Class International.
World Class has 15,000 subscribers in Romania, 50 percent of which are corporate clients.
Otilia Haraga
Pictures courtesy of World Class.